Aldi has finally announced their home collection and there are some goodies in there that would even make IKEA jealous.
Aldi'strendy new pieces will not only make your home look brand new and fabulous but they also won't break the bank.
From velvet chairs to chunky throw blankets, this Aldi collection has it all and they're already selling like hotcakes!
Aldi's top new items from their home collection include a luxurious looking blue velvet chair as well as three sets of Krikton tables that would be bound to impress any guest.
Aldi's Blue Velvet Chair will encourage you to indulge in a little relaxation and boats the perfect combination of cosiness and glamour.
This contemporary accent piece is being sold for just £59.99 and over 100 of them have already flown off the virtual shelves.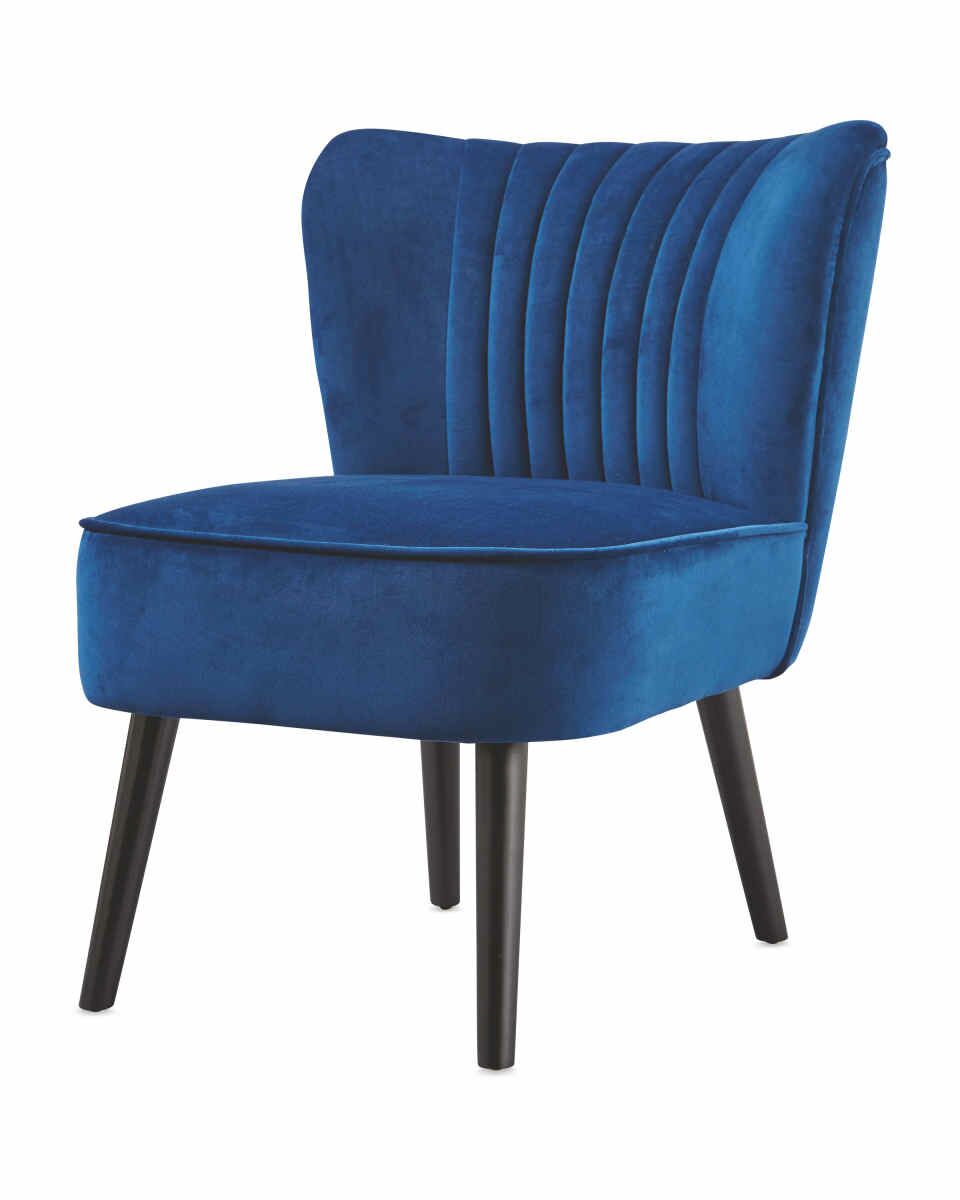 However, if you're looking for a more contemporary vintage look then Aldi also has three beautiful table sets that will turn any home into a stylish paradise.
As part of their online exclusives, Aldi is selling Kirkton House Large Coffee Tables, Console Tables and Nests of Tables, all with the stunning combination of stained wood, glass and gold accents.
The Kirkton House Large Coffee Table is going for £64.99 each and will fill your living room with the air of absolute class.
However, if you're looking for something a little smaller, that could be placed at the end of the sofa or even used as a stylish bedside table, then Kirkton House's Nest of Tables is where it's at.
This high fashion table set is much cheaper at just £39.99 and included two tables which can either be stacked or used to create a beautiful layered look.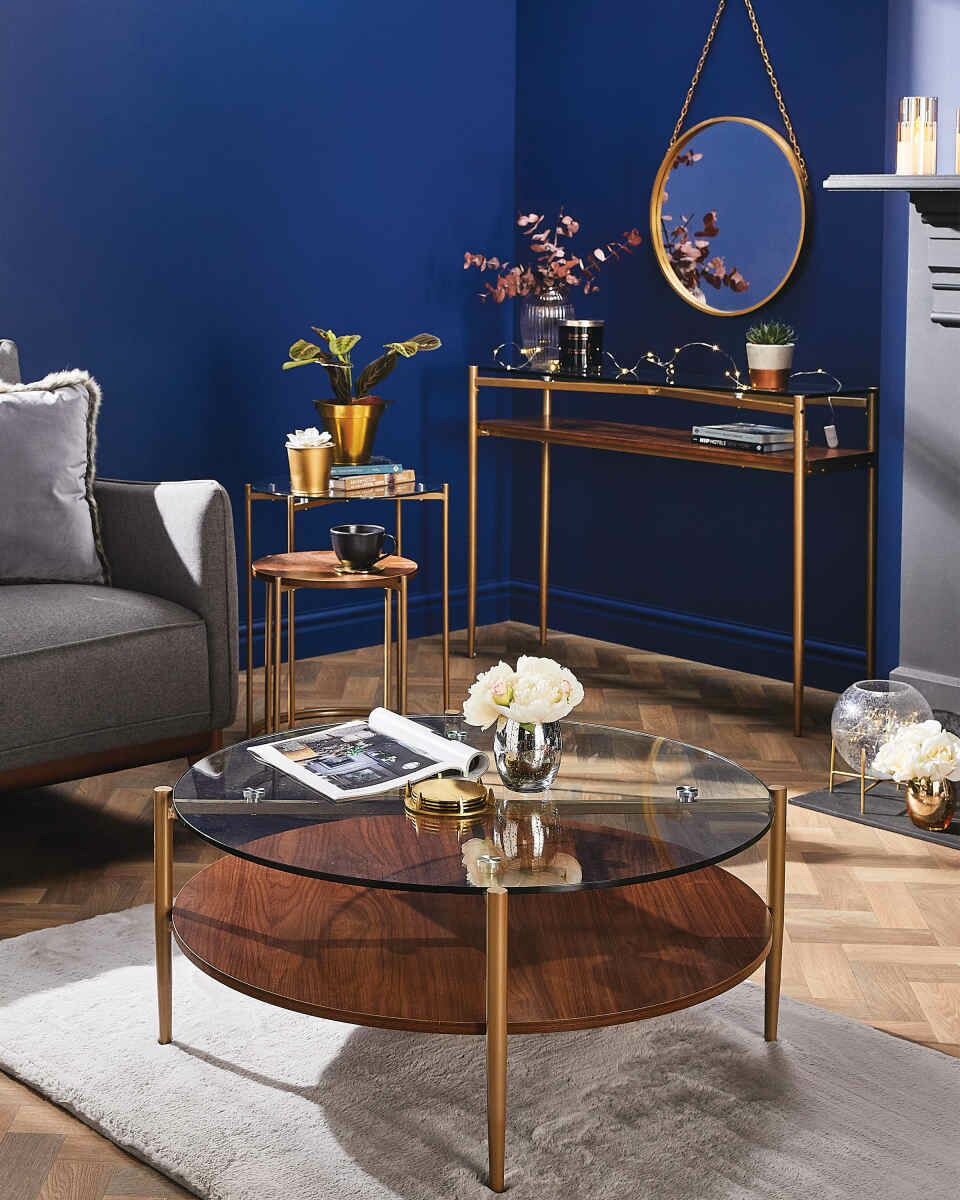 The Kirkton House Console Table is also proving to be a huge hit and is going for £49.99. If you're looking for a small table to place against the wall or even in the hallway, this is the perfect option. This table has more of an accent look and could be used to hold a beautiful stack of books or houseplants.
Hundreds of these tables have already been sold so don't sleep on this deal!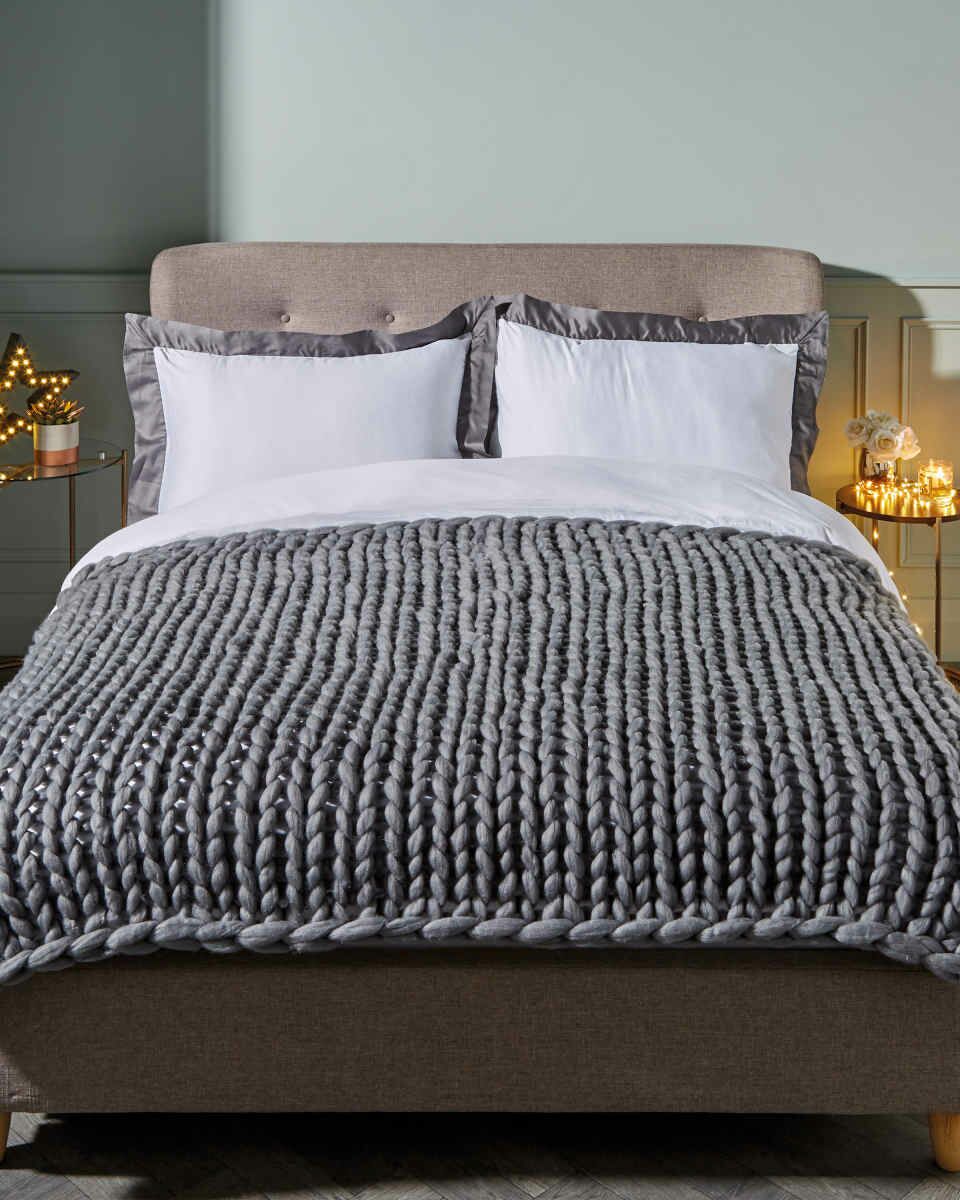 As part of Aldi's home deal, they are also selling beautiful grey faux fur rugs as well as those trendy chunky knit blankets everyone has been eyeing up. These additions would be a great addition to any home and no doubt would be perfect for keeping us all warm this winter!