Margaret Keenan, a mother of two who turns 91 next week, has become the first person in the world to have received the Pfizer vaccine against COVID-19. Following last Wednesday's announcement that the UK would come out with over 800,000 jabs starting this week, the Enniskillen native kicks off the mass vaccination program being rolled out across the UK:
it's the best early birthday present I could wish for because it means I can finally look forward to spending time with my family and friends in the New Year after being on my own for most of the year.
First round of doses to prioritize those most at risk
As planned, the first round of doses will be given to those over 80 as well as the more vulnerable and frontline hospital and care home staff totalling four million jabs administered before the end of December. Orders have already been placed to receive 40 million more vaccines; enough for 20 million people as two doses are needed for immunity.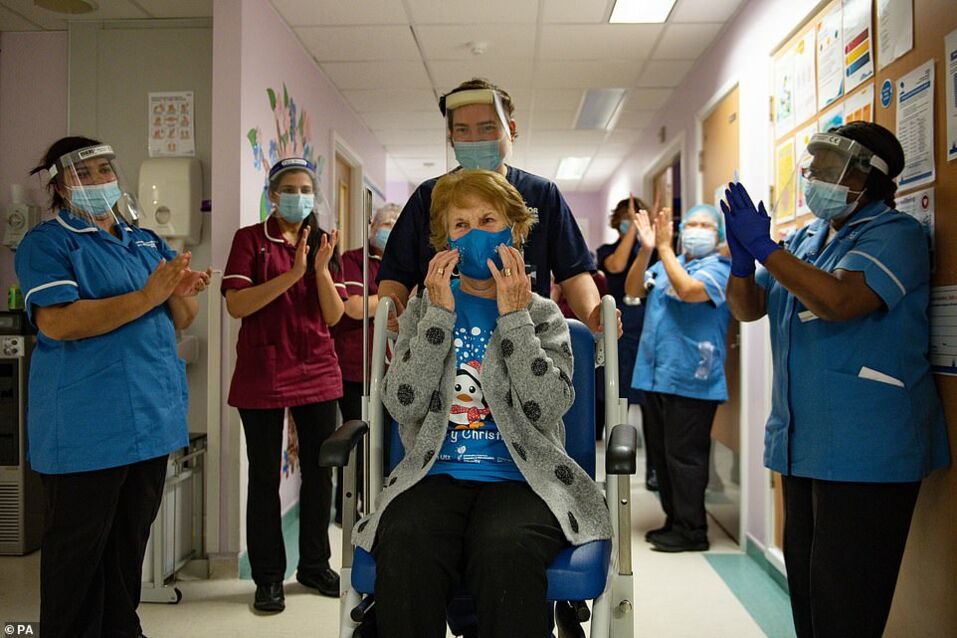 Response from leaders across the UK
The eventful day saw Prime Minister Boris Johnson tweeting:
Today the first vaccinations in the UK against COVID-19 begin. Thank you to our NHS, to all of the scientists who worked so hard to develop this vaccine, to all the volunteers - and to everyone who has been following the rules to protect others. We will beat this together.
And also had Health Secretary, Matt Hancock, breakdown and become tearful on Good Morning Britain as he saw Margaret getting the jab. Hancock explained how this had been a 'very tough year' and to finally have reached this point was a major sigh of relief.
Experts all agree that we should remain vigilant and continue respecting the rules set in place to contain the virus as much as possible until mass immunization is reached.
Watch the video above to witness the historic moment!