Carsyn Davis survived cancer at a young age and suffered from a rare autoimmune disorder that caused her to be more vulnerable than most. Moreover, her mother who is a nurse seemingly willingly exposed her daughter to the coronavirus by taking her to a church-organized event. An event that saw over 100 persons get together and where mask use was not mandatory.
How could a mother and health professional knowingly expose her high-risk daughter to something as deadly as the coronavirus? Well, it turns out that Carsyn's mother Carole was not necessarily a believer of the 'hype' surrounding the coronavirus. Her Facebook contained some posts that have since been deleted, but a majority of the content she posted consisted of conspiracy theories relating to anti-vaccination and coronavirus misinformation.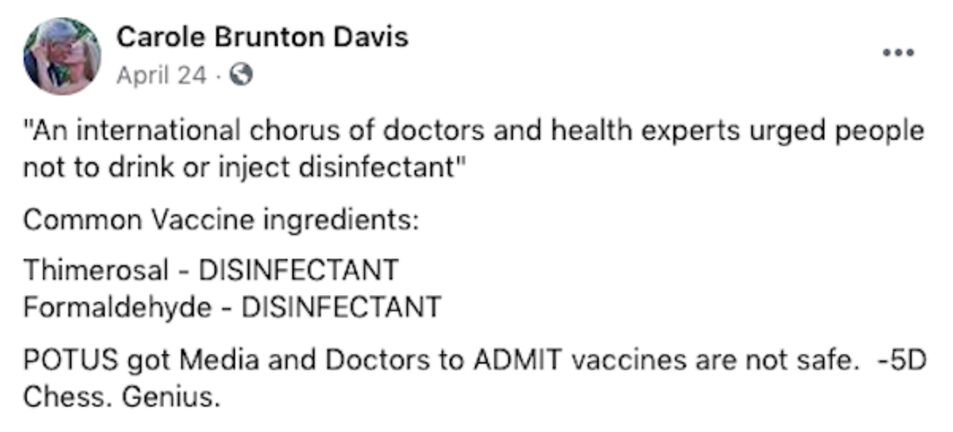 After Florida law enforcement investigated the events that led up to the young teen's death, it was inferred that her mother intentionally exposed her daughter and subsequently neglected to have her undergo proper treatment. Carole gave her daughter an anti-bacterial drug known as azithromycin after developing some symptoms of the virus and even connecting her Carsyn to her grandfather's oxygen machine when her symptoms worsened. Carole even tried giving her daughter hydroxychloroquine, a controversial drug that is normally used to treat malaria. It has in some cases been used to treat coronavirus, but in others as also lead to conditions worsening.
It wasn't until it was too late that Carole brought her daughter to the hospital where she was admitted to the pediatric intensive-care unit. Despite undergoing plasma therapy, Carsyns cardiovascular system was too badly damaged and she passed away on June 22, just days after her birthday.
In an interview with the press Carole Brunton Davis stated:
We are incredibly saddened by her passing at this young age, but are comforted that she is pain free