For most parents, dealing with complications with newborns is a painfully, stressful phase they would rather not experience.
Kayleigh, who has three children prior to giving birth to baby Micah, expected this birth to go without any complications.
But she has told of the fear and worry she felt when her baby's stomach ballooned up hours after she gave birth to him.
Back to the Hospital
According to Liverpool Echo, baby Micah started vomiting when was less than 24 hours old and had not been feeding well during this time.
Hospital authorities discharged both mother and child with a feeding plan to help him keep food down. But mum Kayleigh, 34, said that was when thing started going 'downhill'.
Upon the advice of a visiting midwife, little Micah was sent to the Arrowe Park Hospital, where doctors tried to feed him.
Kayleigh said:
When we got him to Arrowe Park, we got him to take about 20ml of a feed, and that was what tipped him over the edge basically, that little, tiny couple of mils. It hit his tummy and his belly just swelled significantly. It went really big and hard.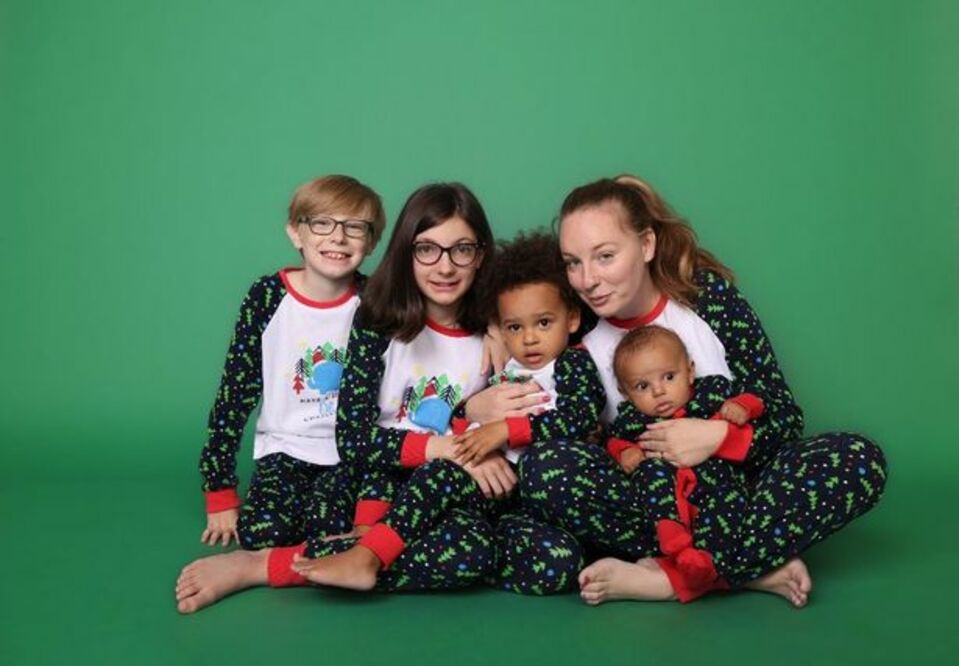 Kayleigh was shocked and terrified, while she watched doctors examine her baby, running tubes through his nose into his stomach.
She recollected her experience:
It was quite frightening. I'd never experienced anything like it before. As a parent who's already had children, you take for granted that your baby is going to be born okay.
The Diagnosis
Baby Micah did not get to meet his siblings and the rest of the family early in his life due to all that time spent at the hospital. He was later transferred to Alder Hey Children's Hospital, where he was diagnosed with Hirschsprung's disease.
This is a congenital condition that affects one in 5,000 newborns in the UK. It basically means the nerves in Micah's bowel didn't fully develop while in the womb. He spent two weeks at Alder Hey, having a stoma formed in theatre.
Hirschsprung's disease is incurable but can be treated. Kayleigh now works to create awareness about the disease.
When someone says, 'Oh why has he got that stoma bag?', you say he's got Hirschsprung's disease and they don't actually know what it is. And there's such a stigma around having a stoma as well. It's important to raise awareness that that's what saves our baby. That's been put there to help him. And that's what it's there for