We all love a food delivery service. Without Just Eats, Uber Eats and Deliveroo we would be lost for a lazy meal but the one fault of these services is that they don't offer cocktails. The one thing we truly need.
Luckily, Londoners now have the option to get cocktails delivered to their door on tap through Liberation Cocktails' delivery service- the Cocktail Cruiser.
The Cocktail Cruiser- How does it work?
This cocktail delivery service is actually a fully mobile bar and serves Aperol Spritz, Espresso Martinis, Mojitos and Strawberry Daquiris all on tap.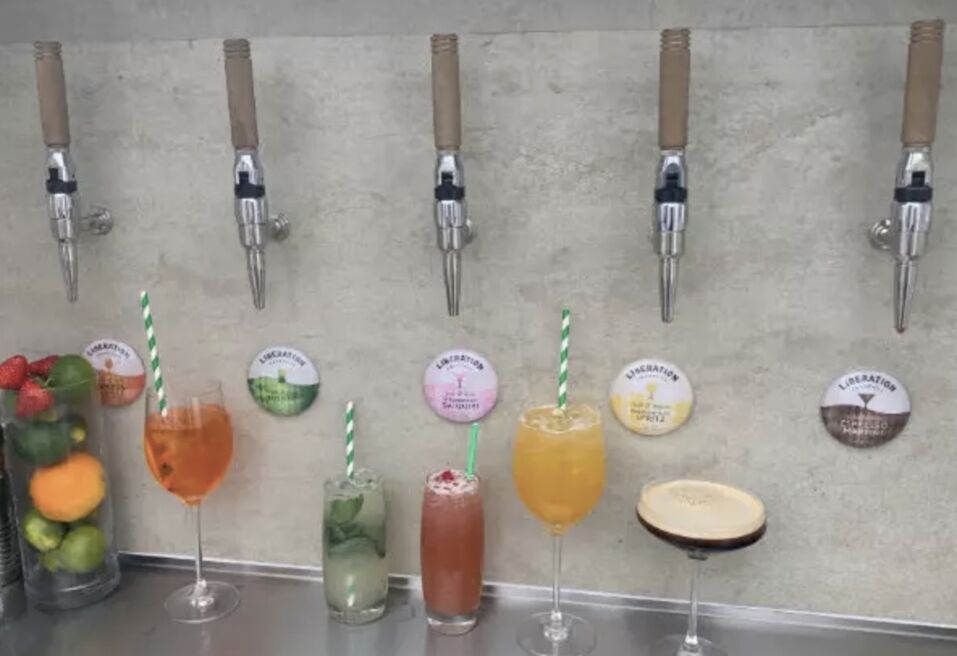 All you need to do is contact Liberation Cocktails by Whatsapp or email to book a time and they will come straight to your door.
Then, the van will be available to you for thirty minutes where they will serve you a minimum of 12 cocktails for just £7.50 each... a great idea for a garden party but if you and your bestie want to split 6 cocktails each we don't blame you. Every additional cocktail after that brings you an additional ten minutes of van time if agreed upon in advance.
So far the van operates from 12-9 pm Wednesday to Sunday and is serving in the postcodes: NW, W, SW, TW, KT, UB, & HA.
However, if you are outside these postcodes the Cocktail Cruiser might still be able to reach you given a little quote. Even better Cocktail Cruiser's staff will all be practising health precautions by wearing masks and gloves and guests are also asked to practise social distancing.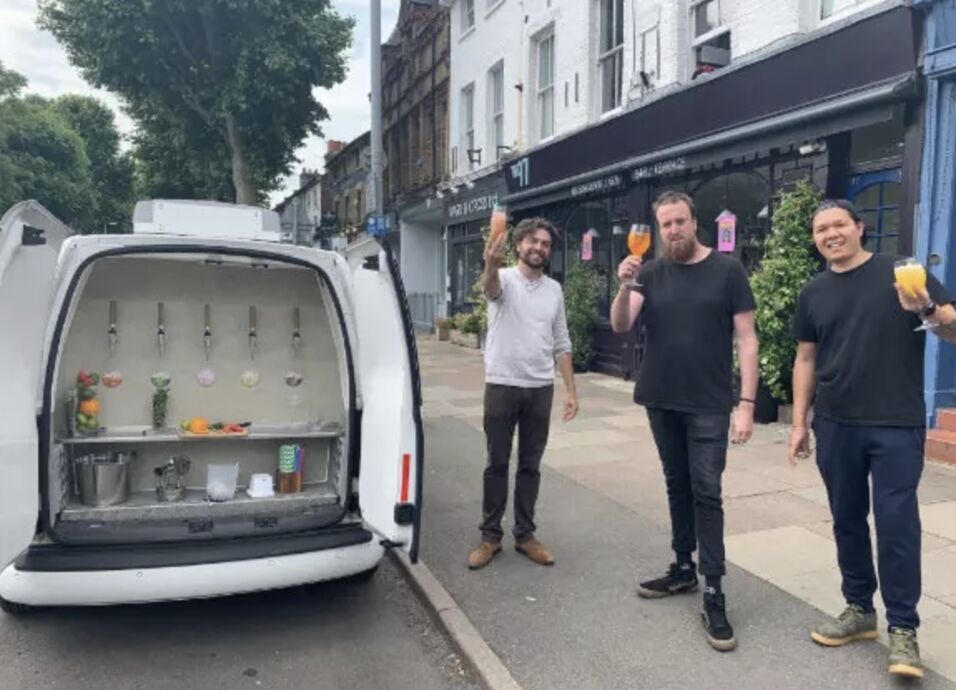 Another heatwave is in the way and the summer months are almost in full swing so it might be best to get a move on and book now so you and your friends can enjoy cocktails right at your door!