There's nothing like a nice fruity drink to enjoy in the sun and Swedish drinks giant, Kopparberg, has announced they are releasing a Cherry Spiced Rum to fuel your summer afternoons.
The rum will be available from ASDA from the 22nd of June. The bottle of deep, spiced rum with bright and fruity cherry flavours will be priced at just £20 a pop!
For all those who prefer to shop for their beverages by percentage will be happy to know that the new Cherry Spiced Rum clocks in at 37.5% ABV. Even better, it's vegan and gluten-free for all those who have to watch what they drink.
The Cherry Spiced Rum is best enjoyed with a splash of coke (of course!) and a bit of lime but could also be perfect for any rum-based cocktails like amojito or a mai tai. And, if you're on the go, Koppaberg will be releasing a pre-mixed version, in a 4 pack of 250ml cans for £6.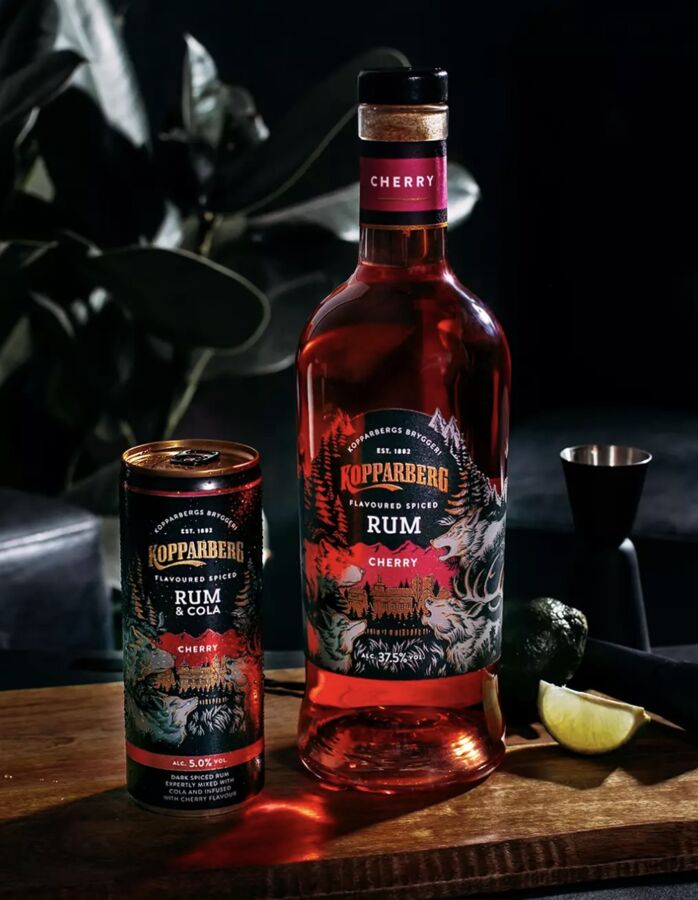 The drink is described as perfect for 'warm summer evenings' right when the 'energy and music builds'.
Rob Salvesen, Head of Marketing for Kopparberg states:
Last year we burst onto the spirit scene and successfully launched Kopparberg Premium Gin using our flavour expertise, feedback from our fans showed us we can't stop there! Now, we are exploring our darker side with a cherry spiced rum that delivers everything you've come to expect from Kopparberg, full fruit flavour and zero compromise on taste.
He continued:
Whether you're an existing Kopparberg fan, or a rum fanatic who's new to the brand, Kopparberg Cherry Spiced Rum is here to inject some energy and excitement into your summer. Best enjoyed with a few friends, grab yourself a bottle or a couple of premixed cans as the tempo picks up and the darkness kicks in.