The heat is coming and with lockdown easing, the days we can spend in the sun are already looking brighter. That's why so many people have decided to take this opportunity to update their summer wardrobe and to do this, lots of people turned to Zara for the latest trends.
Zara hasn't released a wide variety of swimsuits yet ahead of the summer season, but the ones they did release truly are amazing and we challenge anyone to say differently! The few styles they have come up with are so stunning in fact that they sold out in a matter of days.
The one that recently topped the charts was a beautiful gingham swimsuit in black and yellow. It did so well in fact, that it sold out on Zara's online store in just two days.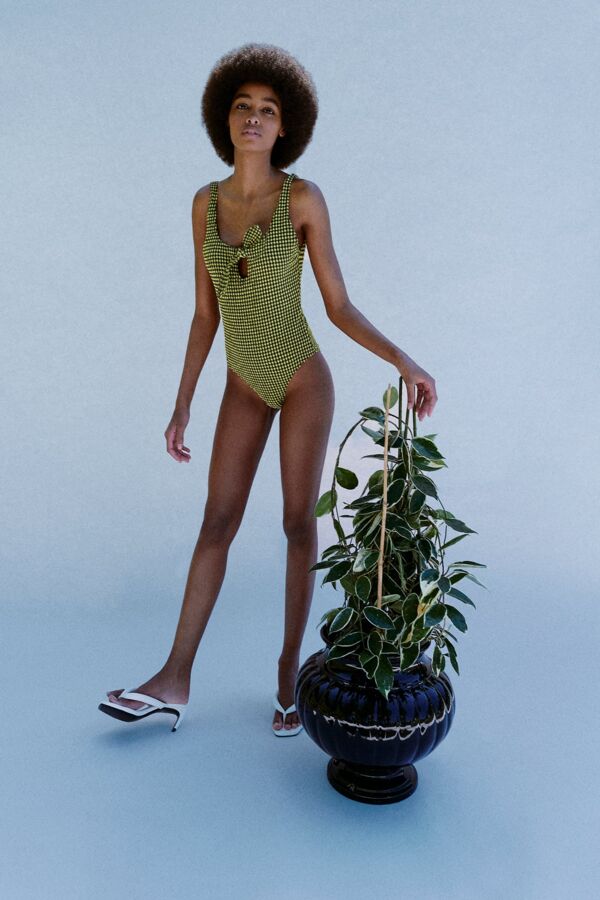 And we can understand why, since the swimsuit truly is stunning with its retro-style and black and yellow gingham check pattern. So if you're looking for a different, minimal yet stylish swimsuit, then this one is perfect.
But what undoubtedly makes this swimsuit so special and unique is how good it looks on. Thanks to the style, it not only makes your legs look longer and your waist slimmer, but there is also a small bow that sits around the chest area for decoration which really highlights your neckline and collar bone.
This item was so successful that only the fastest shoppers were able to get their hands on one. Because of this, the company is planning to release more so if you also loved it when you saw it, make sure you act quick and get yourself one before they all sell out again.