Flared jeans are back in style for 2020!
Here are three fashion ideas that will make you fall in love with the flared jeans trend. Read on to find out more!
Are you tired of skinny or straight jeans, and would like to give a more sophisticated look to your outfits? Go for flared jeans! This style of denim will perfectly highlight your legs and waist thanks to its tight fit along the leg, while being slightly wider at the bottom.
How to wear flared jeans?
The advantage of these jeans is that they go with many different items. They go perfectly with plain or text T-shirts and a blazer for example. As for shoes, whether you wear your jeans with heels, mules, sneakers or even boots, they will give your looks a very subtle style.
Here are 3 ideas of outfits to wear with flared jeans:
Look 1:
We love flared jeans from Zara, combined with a simple white t-shirt. To give a sophisticated touch, choose a checked trench coat. As for accessories, opt for a colourful bag, a pair of sneakers and a beige hat.
Look 2 :
For a more Rock look, combine flared jeans with a white t-shirt sporting a message and a leather jacket. For the shoes, opt for silver mules. As for the bag, how about a classic: a black clutch to wear over the shoulder?
Look 3:
Fancy a bit of colour? Go for flared jeans with a white t-shirt and a white blazer. In terms of shoes, opt for a pair of espadrilles with heels. Finally, add some colour with a red bucket bag. Hot, isn't it?
Do flared jeans fit all body types?
Have you been thinking of adding flared jeans to your dressing room, but don't know if they fit your morphology? Don't panic, we'll fill you in. These jeans are perfect for O or A body types. They're also perfect for I's.
With their flared cut, they have the advantage of highlighting your curves and refining the figure. In short, they are suitable for almost all body types. If you do end up wearing flared jeans, think of pairing them with a t-shirt which hugs the body, or with a coloured sweater that you could tuck into your jeans, for example. Avoid large items that could make you look smaller.
Flared jeans in the street
For several seasons now, flared jeans, also known as bootcut jeans, have been making a comeback on the streets, in dressing-rooms and on the catwalks. On the streets, they were worn by Kendall Jenner with a short top, while Cindy Crawford's daughter Kaia Gerber wears them with an open silk shirt and a crop top. The must-have? Her square heel pumps add a sophisticated touch.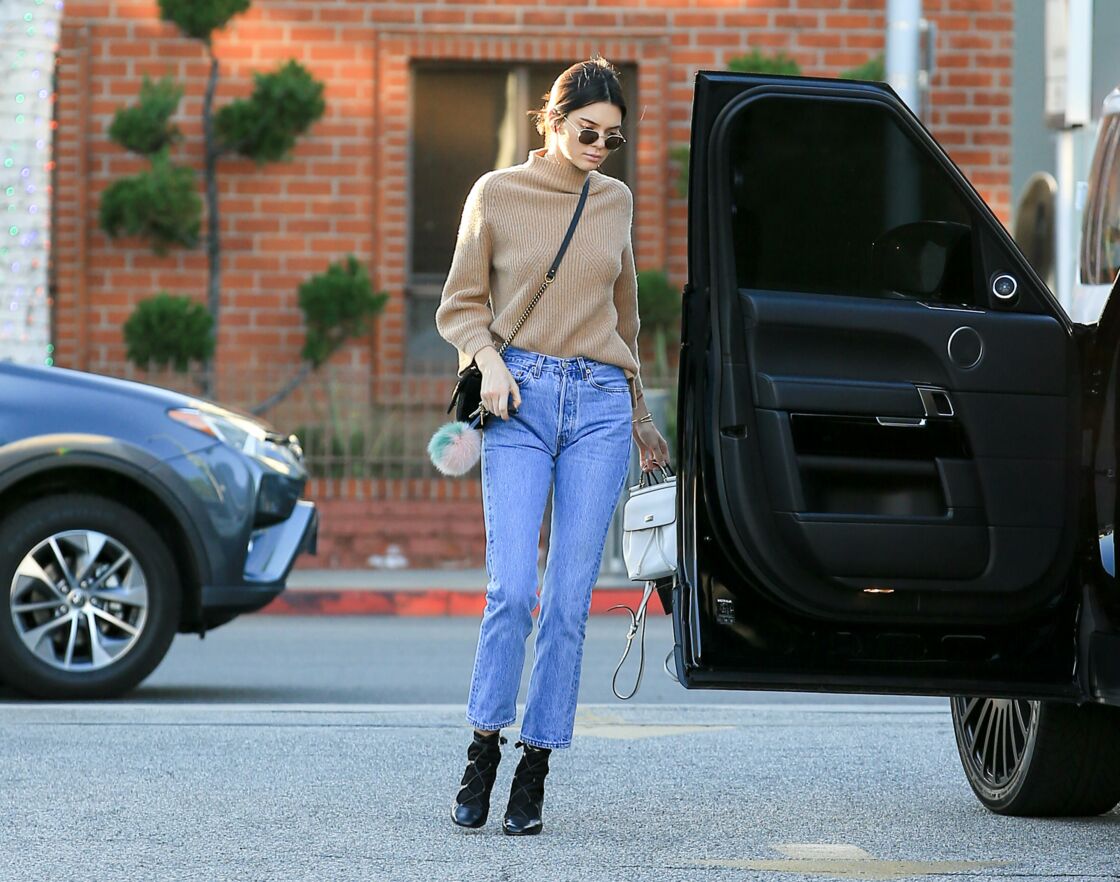 Gigi Hadid wore the jeans with a pair of boots. Thus, flared jeans can be worn with Santiag boots, square toe boots or even sometimes with large-soled sneakers. In other words, they are the jeans to have in 2020 since they go with EVERYTHING.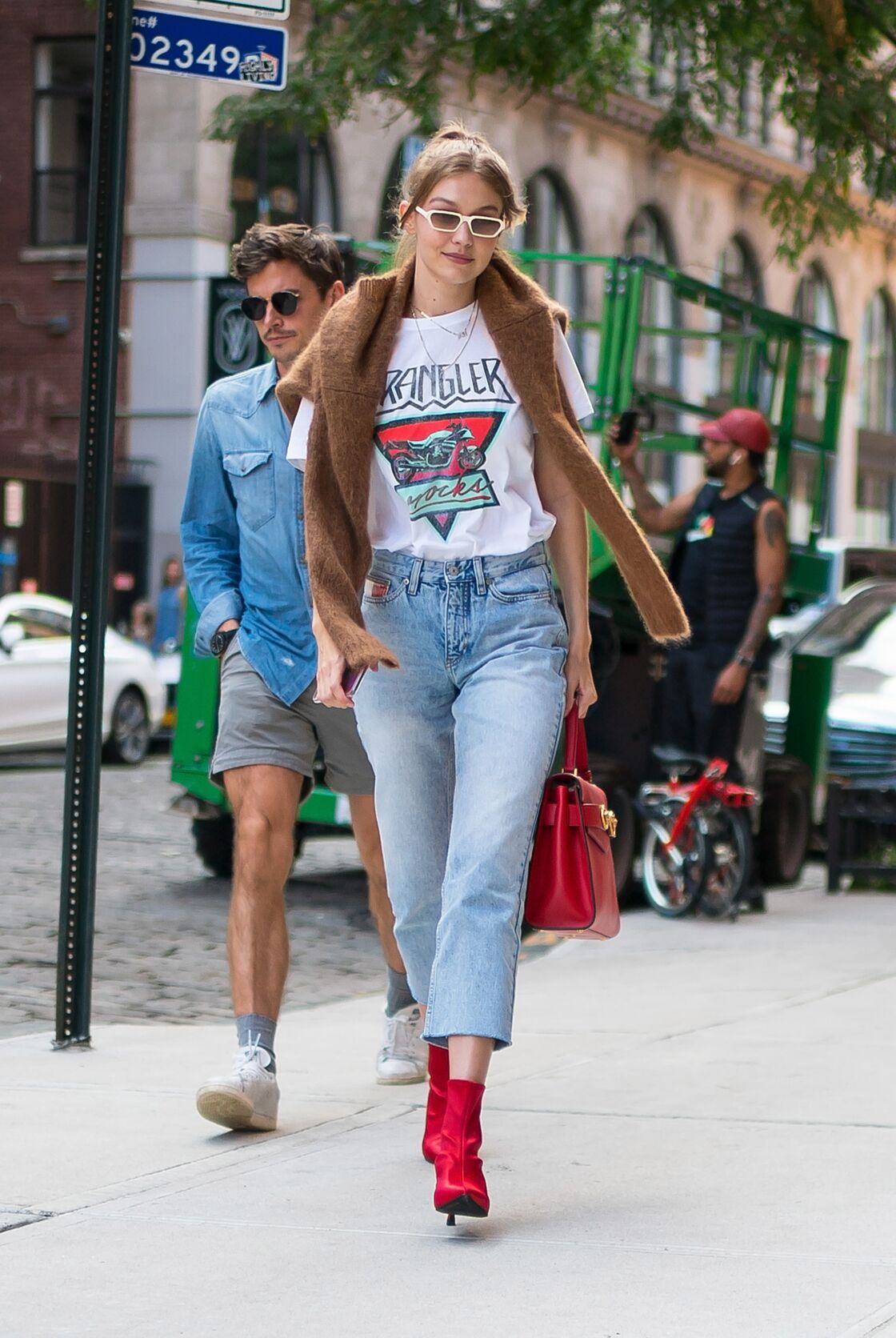 About colours
When it comes to the colour of the jeans, opt for natural shades such as raw denim jeans, in black or grey. If you opt for a model with a very light colour, make sure you combine it with bright colours as well. Got all that?