Malin Andersson appeared on ITV2's reality dating show in 2016. After finding fame on the show, she had to go through a tough time of domestic abuse by ex-partner Tom Kemp. Ever since then, she has been very vocal about the issue of domestic abuse and even published a book that talks about her experience.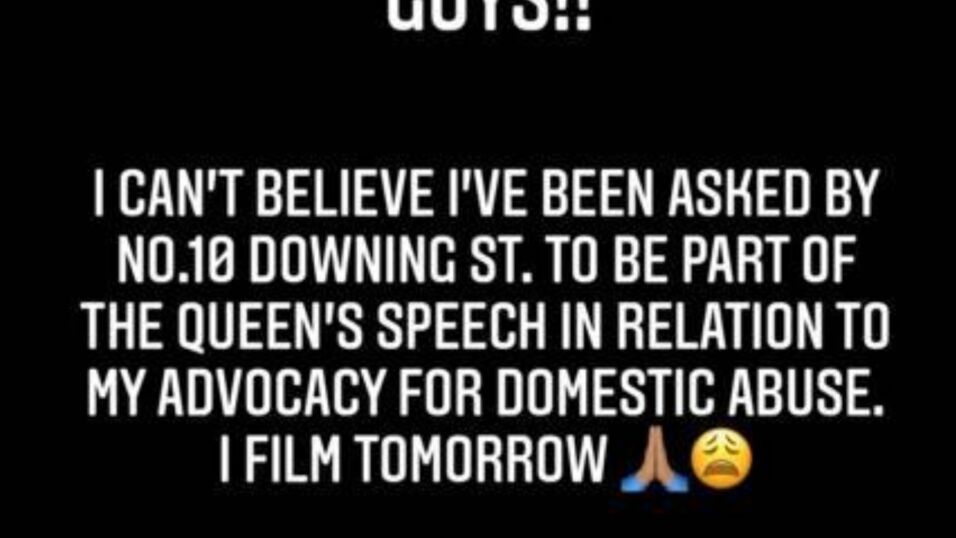 Motivational speaker indeed
The 29-year-old beauty who recently gave birth to her daughter Xaya with ex-boyfriend Jared shared the exciting news with her followers yesterday. On an Instagram story, she told her 738,000 followers that she has been invited to be a part of the Queen's speech. She wrote:
Guys! I can't believe I've been asked by No.10 Downing St. to be part of the Queen's Speech in relation to my advocacy for domestic abuse.
The Queen's speech will be held on 10 May this year and is a part of the annual State Opening of Parliament that marks the formal start of the parliamentary year. It is written by officials and sets out the government's agenda for the new session, although it is read by Her Majesty in the House of Lords chamber.
Malin, who is given a chance to be a part of this speech, is enthusiastic to film it today. She has spent years talking about domestic abuse and has tried to lift up other women with her. Her book which was released last month, Positivity Is Our Superpower, takes an in-depth look at her traumatic experience and how she grew from it.
Domestic abuse
Malin's ex-partner Tom Kemp was jailed in 2020 after he admitted to having assaulted her. During the assault, she had her bones broken and some bruises. Malin openly talks about all of this now on her Instagram, with a specific story highlight dedicated only to talking about domestic abuse. The former Love Island contestant confessed to still experiencing a lingering impact of the abuse where she gets flashbacks of the trauma and suffers from post-traumatic stress disorder.
Read More
⋙ Malin Andersson finally reveals the real reason her baby daddy left her
⋙ Love Island's Malin Andersson has broken up with baby daddy just weeks after giving birth
⋙ Love Island season eight to have the biggest gym and workout area