The youngest, and the richest member of the Kardashian-Jenner entourage, Kylie Jenner, and her rapper boyfriend, Travis Scott were blessed with a baby boy on 2 February 2022. The couple also had a daughter, Stormi Webster, in 2018. The social media star was ecstatic and announced the news on her Instagram that her son's name was 'Wolf Webster'.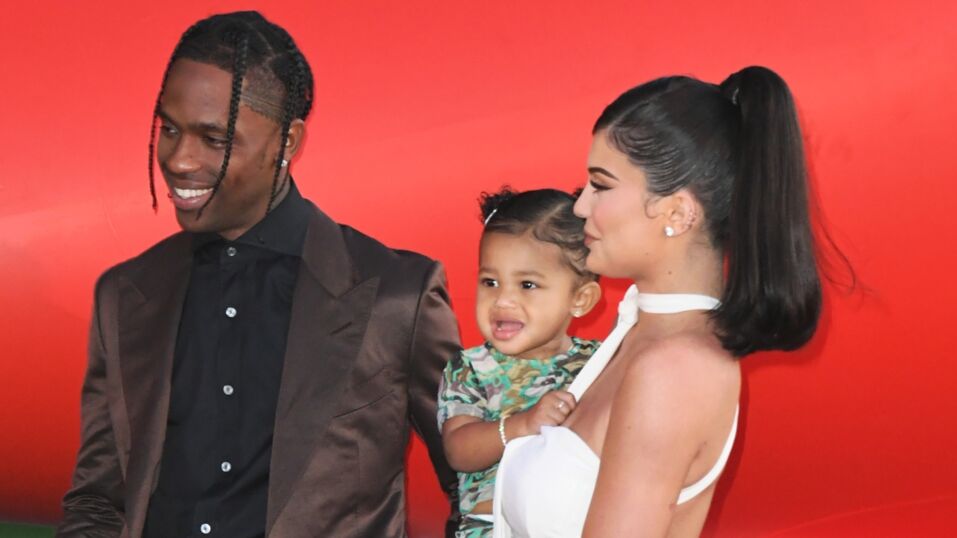 She was unaware of the brutal teasing she would be subjected to, after the reveal. The internet didn't take long and started trolling her son's name mercilessly, almost instantly. So much so that she decided to change his name.
Kylie announced via an Instagram story that she has decided to change her son's name as they are not particularly related to it.
FYI our son's name isn't Wolf anymore 😅😅, we just really didn't feel like it was him. Just wanted to share because I keep seeing Wolf everywhere 🙏🏼
However, fans speculate that this might not be the actual reason Kylie made such a decision.
How did Kylie and Tammy meet?
This drama commenced when Tammy Hembrow, a social media star, first collaborated with Kylie's big sister and business owner Khloe Kardashian. They bonded when Tammy modeled for Khloe's apparel brand, Good American. After being introduced to the Kardashian sister, it didn't take long for her to gain popularity among the sisters, especially with Kylie.
Their relationship seemed to be going well, until the night of Kylie's birthday, Tammy was seen being carried on a stretcher towards an ambulance. It was soon divulged that the influencer had collapsed. She explained via a YouTube video that she was jet-lagged and had not slept for the last 30 hours. As she drank, her condition got progressively worse.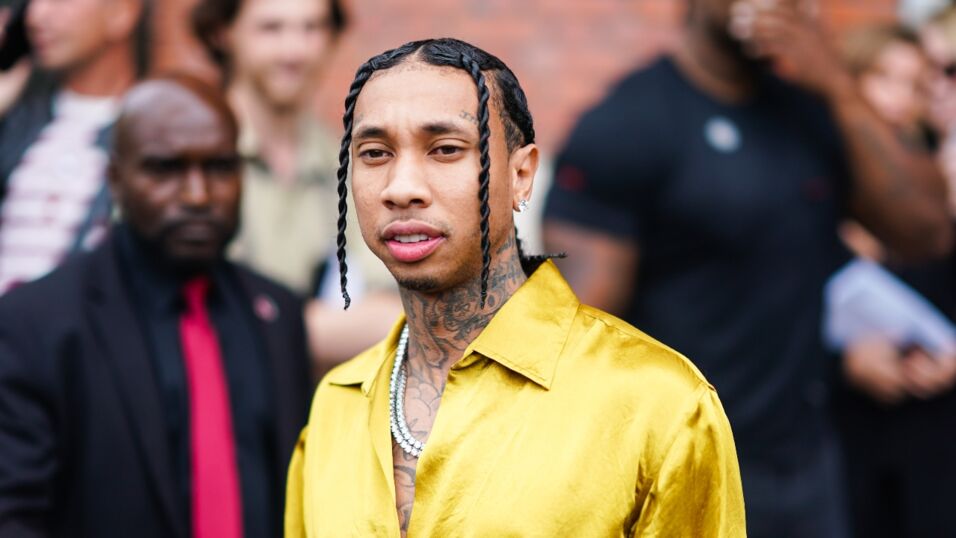 Their relationship was strained even more when speculations sparked about Hembrow hooking up with Jenner's ex-flame Tyga. During that time the rapper released his song titled 'Uno', which speaks about him getting intimate with a girl named Tammy. The influencer, later confirmed on her podcast, Hanging with the Hembrows, that the girl in the song was, indeed, her. However, the lyrics have been blown way out of proportion and nothing of this sort happened. Nevertheless, this seemed to put the final nail into the coffin as Jenner's and Hembrow's friendship finally came to an end when Kylie unfollowed Tammy on her Instagram.
Tammy throws shade on Kylie
The feud recently sparked a fire when eagle-eyed fans pointed out the similarity between Hembrow's and Jenner's sons. The fitness blogger is a mother to her 6-year-old son, who also goes by the name of Wolf, she is also a mother to 5-year-old Saskia, with her ex-fiancé Reece Hawkins. Moreover, she is currently pregnant with her third child, whom she shares with her, now fiance, Matt Poole.
After the revelation of the name of Jenner's son, Hembrow notoriously threw shade at the reality star via an Instagram post. In the picture, she is seen posing with her son Wolf and the captions it as 'My Wolf'. Her followers were quick to weigh on the situation by showing support for her. Fans commented 'Original wolf', 'The original', and many more.
Kylie still has not decided on a permanent name for her son. She is currently engaged in the legal process of getting the previous name removed.
Read more:
⋙ Kourtney Kardashian and Travis Barker are now engaged - But Scott isn't handling it well
⋙ Joe and Nick Jonas Parodied Kardashian Sisters Kim and Khloe's Iconic Fight
⋙ Is Kendall Jenner Dating Kourtney Kardashian's Ex-Boyfriend?