The Pirates of the Caribbean star had an intense romance with Winona Ryder in the early 1990s, but their relationship soon came to an end.
1. Love at first sight
The premiere of the movie Great Balls of Fire! in 1989 marked the first time Depp and Ryder saw each other. Although their official meeting happened later through mutual friends, the couple already had a mutual crush that set the stage for a 4-year intimate relationship. Mirror reports that Ryder was 'getting a coke' and got her eyes locked on Depp's charming smile in their first encounter.
Their relationship developed quickly and after five months of dating, Depp and Ryder were engaged, making them a sought-after and revered Hollywood couple. In 1990, the love birds co-starred together in the Tim Burton movie Edward Scissorhands.
2. The love of his life
According to The Sun, while Johnny Depp and Winona Ryder never tied the knot, their bond was extremely tight even through thick and thin. As a tribute to his dearest fiancée, Depp had a tattoo marked on his upper right arm that read 'Winona Forever'. In an interview with Rolling Stone, Depp said:
There's been nothing during my 27 years that compares to the feeling I have with Winona. It's like this weird bound atom, or something. You can think something is real, but it's different when you feel it. This Winona forever tattoo is not something I took lightly…. Her eyes kill me.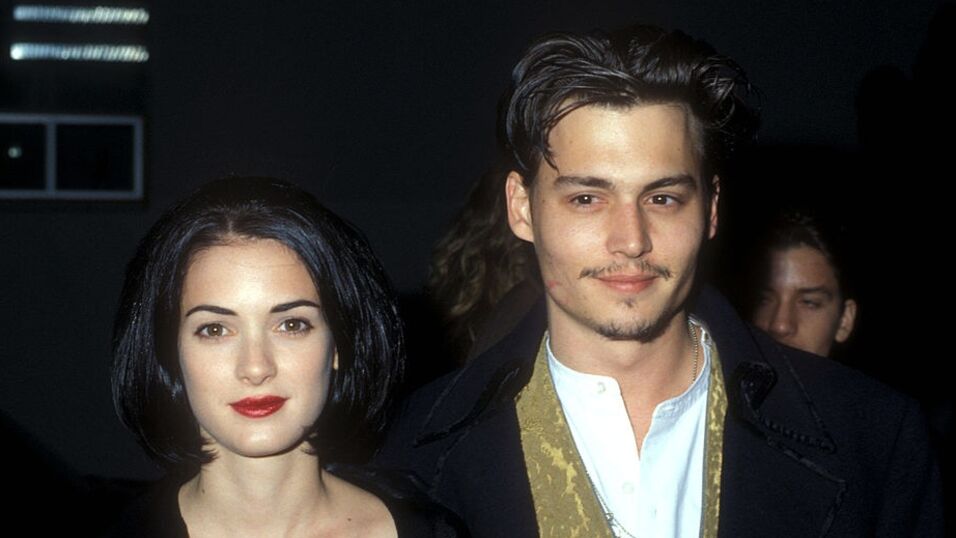 3. A dramatic split
The love story between Depp and Ryder sounds like a typical, classic fairy tale with a happy ending, but, unfortunately, the lovers broke up in 1993 after nearly four years of dating. The main culprit of their separation was allegedly the excessive interference of media coverage, which put tremendous pressure on the personal affairs of the couple and ultimately led to their sorrowful split. In other words, their fame backfired on their own happiness. Ryder told Elle:
I think it was really ironic because everybody else just thought I had everything in the world, you know, I had no reason to be depressed, everything was sort of at its peak but inside I was completely lost.
The breakup dealt a hard blow to Ryder's already fragile mentality, as she suffered from depression and addiction to smoking and drinking. The actress described the breakup as a time in her life she felt 'completely lost'. For Depp, he also struggled for a short period, before moving on with relationships that were not as successful.
4. Winona protects Depp against Amber's allegations
In 2016 actress and ex-wife of Depp, Amber Heard, accused him of sexual assault and domestic violence during his drug-induced rages that posed a threat to her life. When the allegations were first made Ryder expressed her surprise and shock, claiming Depp was 'never violent or abusive' towards her. The actress said:
The idea that he is an incredibly violent person is the farthest thing from the Johnny I knew and loved. I cannot wrap my head around these accusations. He has never been violent or abusive towards anybody I have seen.
Read more:
⋙ Amber Heard's legal team pushed to dismiss the Johnny Depp trial
⋙ Johnny Depp's penis was the focus of the court case against Amber Heard
⋙ Johnny Depp trial: Amber Heard's lies exposed by makeup brand
⋙ Amber Heard was diagnosed with histrionic personality disorder, what is it?