Fans of the actor love to share excerpts from the trial on social networks and create all sorts of theories, each stranger than the next. The latest rumour to hit TikTok is thatJohnny Depp is in a relationship with his lawyer, Camille Vasquez...
Johnny Depp vs Amber Heard, the story of an extraordinary trial
It's a trial that's making a lot of noise. Since their separation, Amber Heard and Johnny Depp have been at war and have accused each other of serious acts. The actress accused the actor of domestic violence in 2016, and since then a legal battle has ensued. Today, Lily-Rose Depp's father is suing the actress for defamation.
The trial, which is taking place in Fairfax, Virginia, has been broadcast to the world for several weeks. Amber Heard and Johnny Depp are accusing each other of domestic violence and tearing each other apart with shocking revelations. Drug use, the assault of Kate Moss, infidelity, sexual assault with a bottle... The revelations, often gloomy, are never-ending.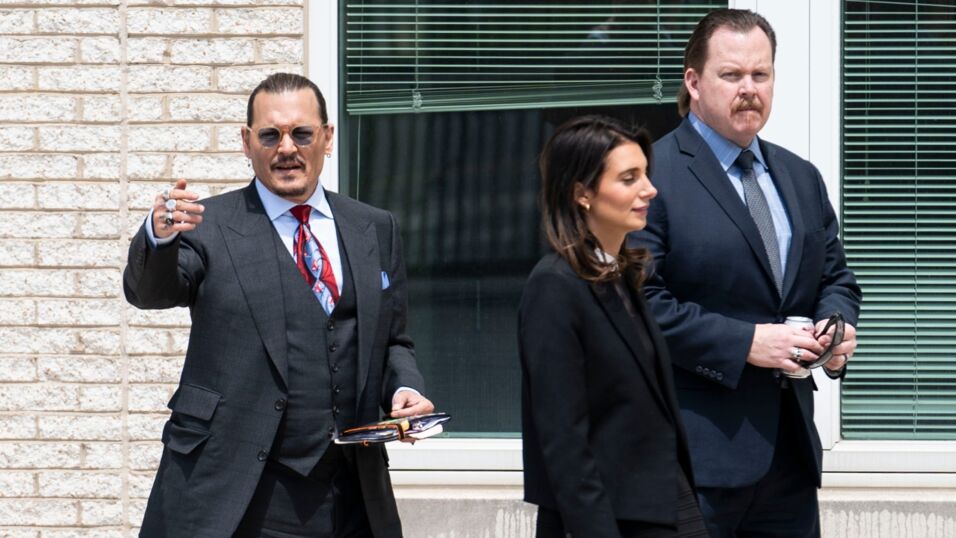 Johnny Depp in a relationship with Camille Vasquez, his lawyer?
Since the opening of the trial on April 11, 2022, the actor's fans have been relaying excerpts on TikTok, making memes, and also mocking Amber Heard as a 'bad actress.' But the latest rumour launched by Internet users could tip the trial in favour of the actress...
Indeed, fans think that Johnny Depp is very, even too, close to his lawyer Camille Vasquez. But according to TMZ's sources, there is absolutely nothing going on between the two. It is simply a professional relationship.
This article has been translated from Oh!MyMag FR.
Read more:
⋙ Johnny Depp Trial: Amber Heard hides behind police when Depp nears her
⋙ Amber Heard claims that Johnny Depp encouraged his daughter to take drugs
⋙ Amber Heard's legal team pushed to dismiss the Johnny Depp trial