The love triangle between Selena, Bella and The Weeknd made headlines back in 2017. Fans were hoping the former Disney star turned pop sensation behind songs like 'Lose You To Love Me' and 'Look At Her Now' would get back together with Justin Bieber, and others thought Bella and The Weeknd were the perfect couple. It was a strange time for everyone involved, that's for sure.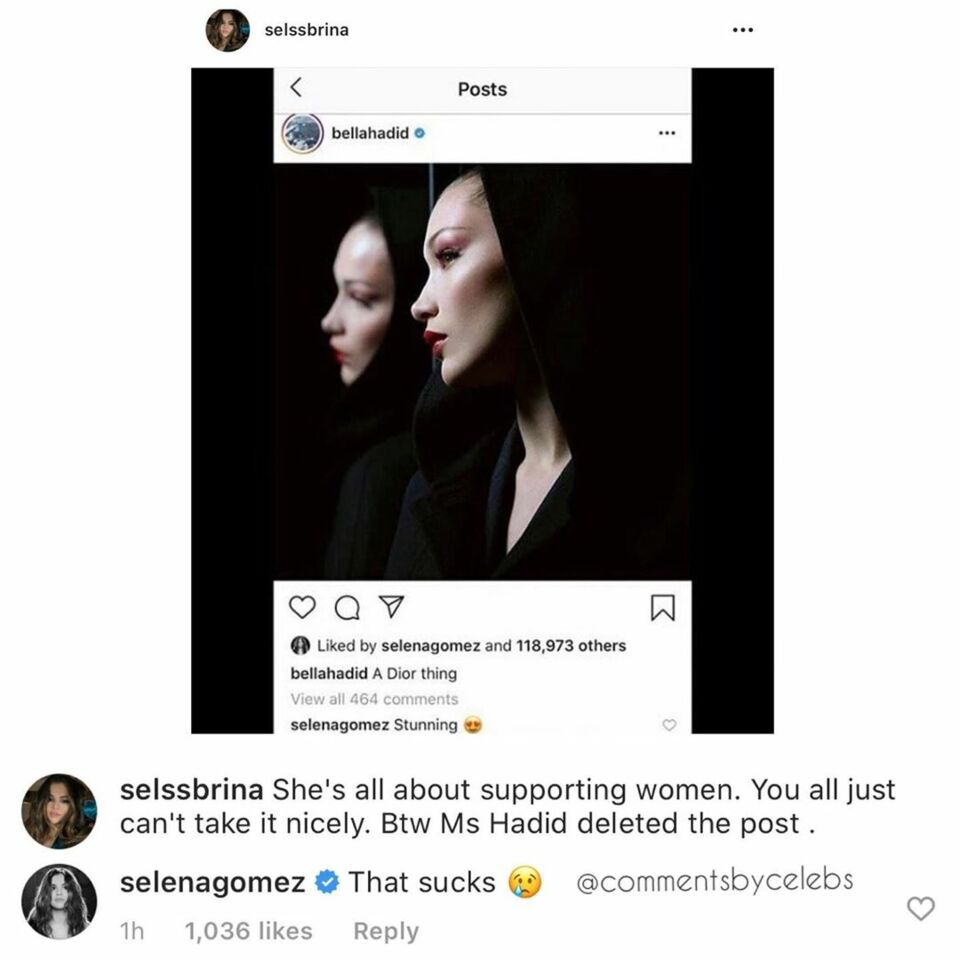 Who was with who?
Although Bella and Selena originally met because they were both part of Taylor Swift's infamous clique, they were never very close, and the relationship drama only brought more mutual animosity for the pair.
In March 2017, Bella and Selena unfollowed each other on Instagram after news of Selena's relationship with The Weeknd came to light. This occurred after Selena, who had just set a new Like record, was photographed by the press sharing a kiss with Bella's ex-boyfriend.
Trying to make peace on Instagram
And even in November 2019, the drama was still ongoing. Selena, who had to suffer lots of criticism on Instagram, decided to follow Bella again, even liking one of her photos and commenting a single word 'Breathtaking!' underneath. But Bella doesn't seem to be over the grudge because not long afterwards, she deleted this photo from Instagram.
Nobody really knows why she deleted this photo, but we can't help but wonder whether it was because of Selena's comment. Currently, this mystery hasn't been solved but since this happened, Selena has commented on the situation. Check out the video above to find out what she said!