It has been 24 years since Katie Price graced viewers with her Page 3 spread. But, despite the glamour model living the life many could only dream of, the star revealed that hers was not always an easy journey.
Katie Price is currently recovering from an unfortunate accident in Turkey that left both her feet broken. The TV personality has been given the grave news that she may not be able to walk for up to 6 months. But, her wonderful family and her Love Island boyfriend, Carl Woods, have been by her side through the whole incident. The star has even been cheekily referring to herself as 'Katie Woods' sparking rumours that the pair might be engaged.
However, 24 years ago Katie Price was in a whole different situation. On September 20 1996, Price made her debut on page 3 as a topless model. After sending an image of herself over to a picture agency, Price featured in The Sun five days in a row and quickly became a centrefold favourite.
A year after her debut, Price took up the stage name of Jordan after deciding that her real name 'didn't have the right presence about it'. The model also wasted no time getting started on surgical enhancements and borrowed money from her mum for her first boob job going from a 32B to a 32C. The surgery cost £4,500 and it took the star years to be in a position to pay it off. She told Loose Women back in 2016:
When it started, I remember everyone thought I was minted. But do you know how much I really made? I used to take home £30. You'd get paid £90 but after you handed over your agency fees and travel costs, you'd only walk away with £30. It took me three years until I was finally in front.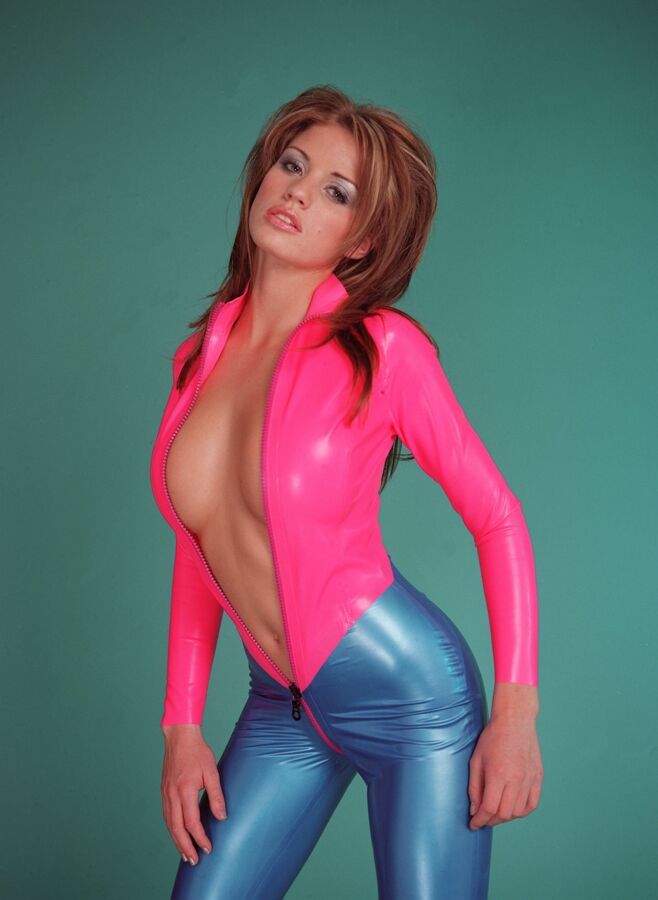 When the star turned 19 she quickly underwent another surgery to increase her cup size to a DD, marking the second of many operations. At their biggest, the star's breasts reached a shocking size of 32G. However, 'Jordan' left her Page 3 modelling days behind her long ago in favour of going out on her own.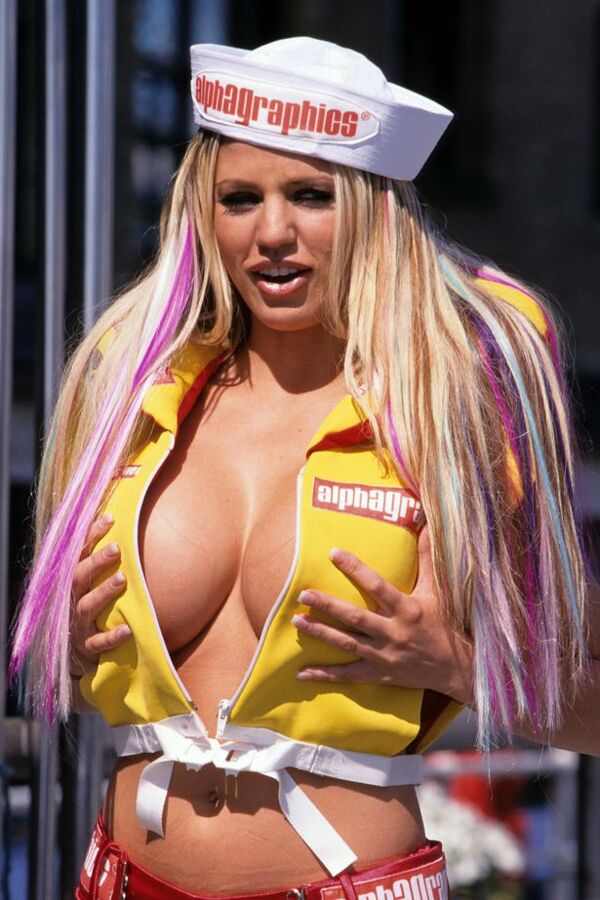 Price knew that serious cash could be made from the paparazzi and decided to participate in risque photos for the press. Celebrating Yachty Totty on London's South Bank in 2001 Price wowed the paps by posing in alife jacket without a bikini top. Price then struck again in 2004 at a horse racing event where she got stripped down to her bra on a 16 hand thoroughbred.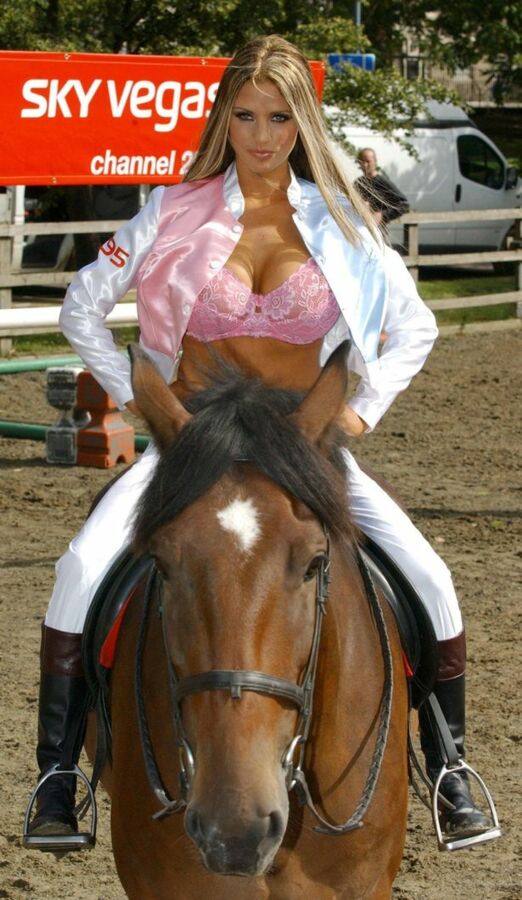 The same year, Katie Price met he future ex-husband Peter Andre and even during her pregnancy not a single piece of maternity wear was to be seen as Katie much preferred to step out in a barely-there dress at the British Soap Awards.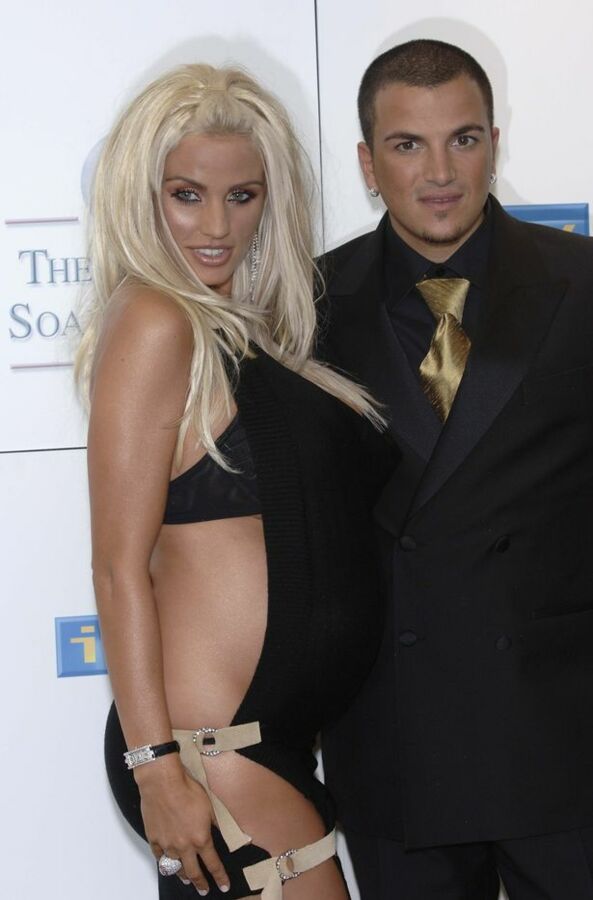 After Katie and Andre's divorce in 2009, the model once again stepped out in the height of revenge dresses as she partied at the Es Vive hotel in Ibiza in a golden plunge neck leotard that showed off the assets she paid dearly for.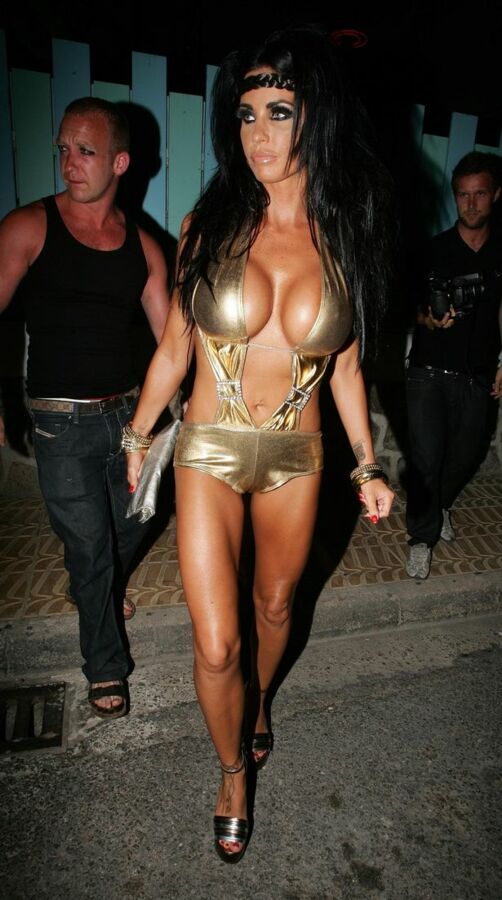 Just last year Price struck once again to shock the paparazzi with her ex-beau Kris Boyson to pose naked under a waterfall in Thailand.
Price has always been completely unapologetic about her wild behaviour stating that she's an exhibitionist. She told the Telegraph:
It's my choice. I'm an exhibitionist. I love being the centre of attention. It's exciting. You never know what's going to happen next. I'm a MILF and I'd like to show it off.
No doubt Katie will be shocking the press once again as soon as she is back on her feet.