Since the beginning of the pandemic, New Zealand has had a very strict approach to dealing with the coronavirus. As a result their daily infection and death rates have been considerably low in comparison with other affected countries.
But now that the Omicron variant has made it past New Zealand's borders, Prime Minister Jacinda Ardern has announced that things could be getting much worse.
Tough decisions
According to The Guardian, she revealed that the country could be seeing up to 1,000 cases per day within the next few weeks.
In light of the new wave, the government decided to close down its borders in order to contain the spread of the virus. On 24 January, Prime Minister Ardern also revealed that she cancelled her wedding because of the Omicron variant. She said:
My wedding won't be going ahead but I just join many other New Zealanders who have had an experience like that as a result of the pandemic.
And to anyone caught up in that scenario, I am so sorry. But we are all so resilient and I know we understand we are doing this for one another and it will help us carry on.
Read more:
⋙ New Zealand law allows easy sex change on birth certificates
⋙ Greta Thunberg calls out New Zealand's Jacinda Ardern on climate change
Ardern was expected to get married to her long-time partner Clarke Gayford this month. The couple have been together since 2013 and welcomed their first child, Neve Te Aroha Ardern Gayford, in 2018.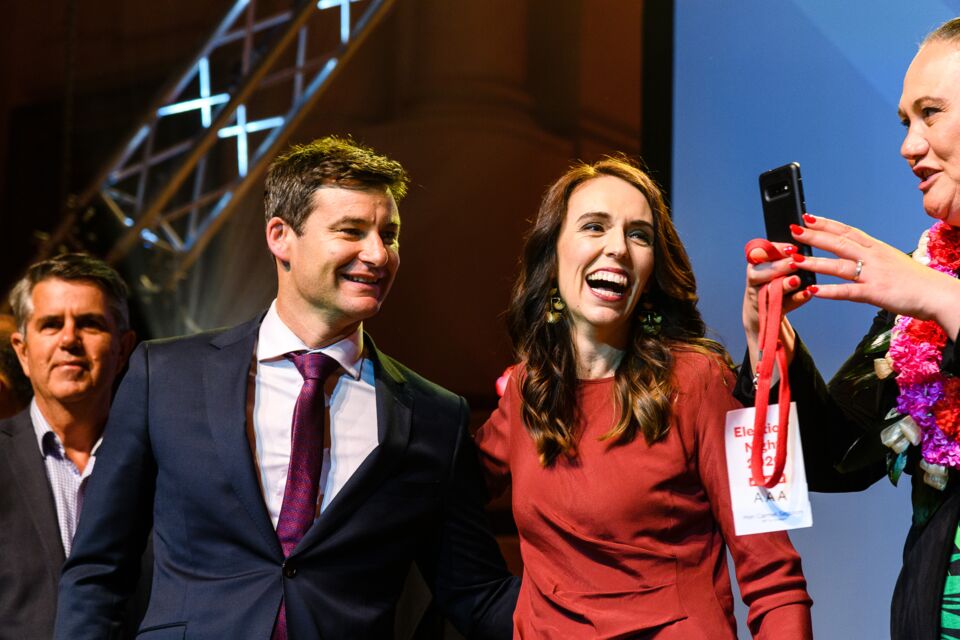 Who is Clarke Gayford?
Jacinda Ardern may be the most famous person in the island country, but her fiancé is also a big-time celebrity as well. He is a radio and television broadcaster who hosted the award-winning TV program Fish of the Day. And that's just one of the countless shows he has appeared on.
Most recently, the 44-year-old has been hosting a local TV show called Moving Houses. In the series, he follows homes as they are in the process of being relocated from one location in New Zealand to another.