Yesterday, the Sober singer shared a picture of herself rocking a beautiful black polka dot dress...and a baby bump! It was only a few weeks ago when the pop star revealed she is dating her boyfriend 25-year-old model, Austin G. Wilson.
Demi Lovato recently announced that she was in love on social media. On Wednesday night, Lovato teased fans with a photo from the set and introduced her new character on the show, Jenny, who happens to be pregnant.
"Real or fake? 🤰🏻😝 #WillandGrace #MeetJenny," the pop star, 27, captioned the post.
Her fans were shocked because nothing pointed to them being friends or even knowing each other, let alone being in a relationship.
So, Demi Lovato's last post caused a huge stir on social networks. But as great as it would be if she were pregnant, the baby bump is actually fake!
In August, the "Sorry Not Sorry" singer revealed that she would be making a guest appearance on the beloved NBC sitcom by sharing a photo of herself on the show's set with the caption, "Will & Grace & Demi."
'It's making me SO HAPPY,' Wilmer Valderrama's ex-girlfriend said on her Instagram Story at the time. 'I'm having SO MUCH FUN and I can't stop laughing.'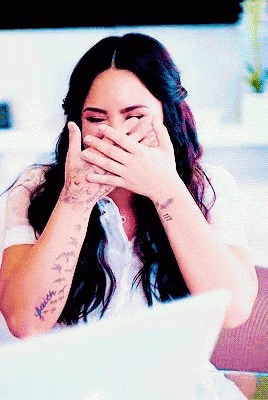 Consider yourself updated!