Faye Winter showed off a more natural look to her Instagram followers this week after having her lip filler dissolved for the first time in years. However, she's not on a Molly-Mae-style journey to a permanently more natural look—as she's getting new filler put in next week.
Faye gets lip filler dissolved
Faye explained to her followers that she only had her lip filler dissolved because a Love Island challenge had left her lips uneven and lumpy.
Speaking on her Instagram story, Faye said:
Yes, these are my natural lips at the moment guys, thank you so much for the messages saying that you like it without the filler. But you know me, I'll say it as it is and I prefer it with filler. So I'm going to take all of your lovely comments and throw them out the back window of the car because I'm having filler put back in, is the bottom line.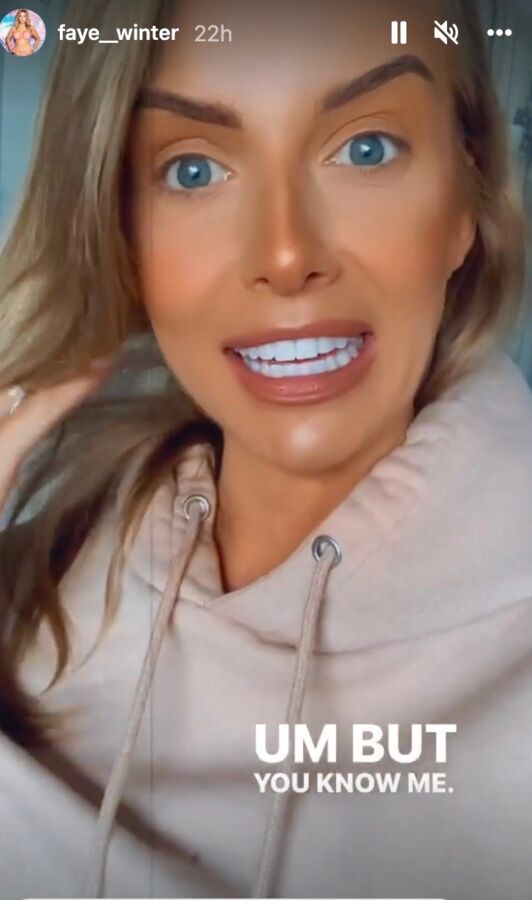 This isn't the first time Faye's lips have got people talking. Aside from some explosive arguments, one of the things Faye Winter was most known for in the Love Island villa was her infamous brown lipstick. While it wasn't a popular look with most people, Faye was unbothered by the public's reactions, vowing: 'I like my brown lipstick and I'm going to continue to wear it!'.
What is lip filler?
Lip fillers are substances—usually hyaluronic acid—injected into the lips to make them look plumper. Generally lasting around six months and costing upwards of £200 a pop, it can quickly become an expensive habit. While it's usually a safe procedure (as long as it's done by a fully qualified and experienced professional), there are risks involved in getting lip fillers. Although rare, side effects can include infection, scarring and lumps in the lips.