Love Island 2018 winner Dani Dyer welcomed her first child with boyfriend Sammy Kimmence on Saturday 23rd January. Ever since she announced the happy news on Instagram, her fans have been clamouring to find out what she's named her baby boy–and Dani has finally revealed the name she's chosen…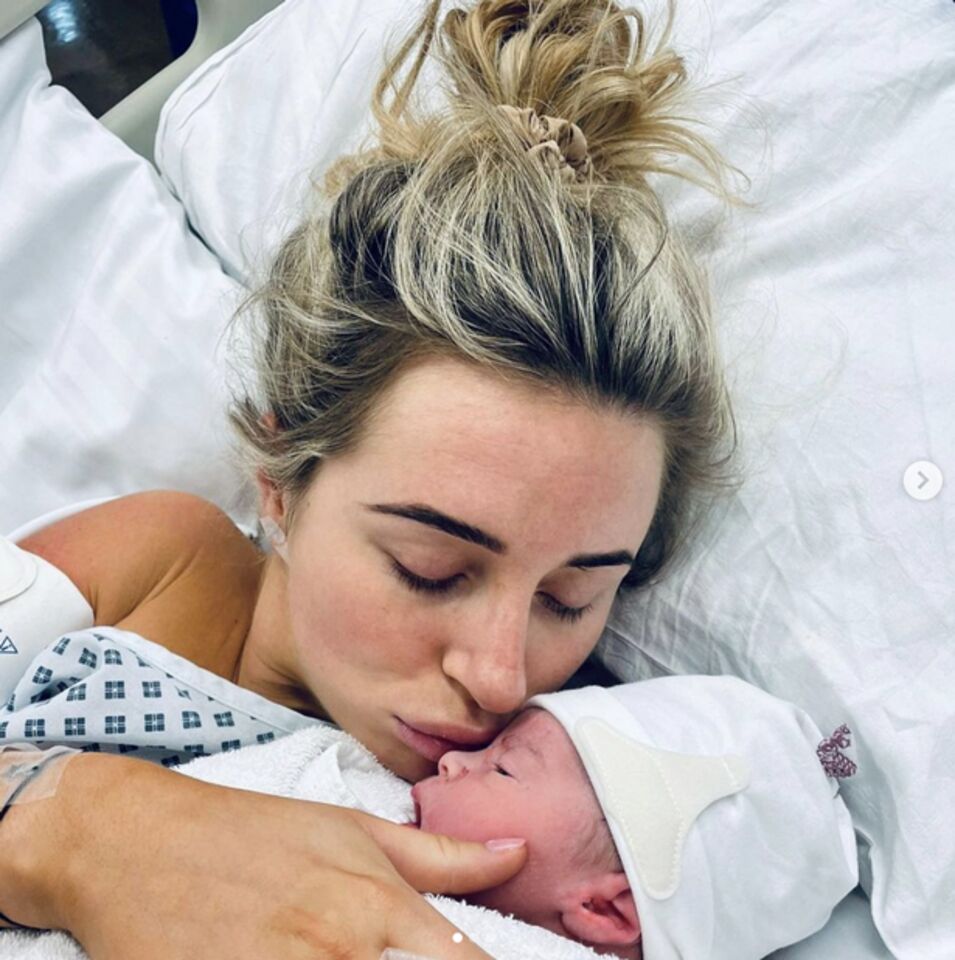 What is Dani Dyer's baby's name?
In a special recording at the start of this week's episode of podcast Sorted With The Dyers, Dani revealed that she and Sammy have named their little boy 'Santiago.' Dani said: 'I think it sounds nice on the birth certificate.' She also revealed that they'll be calling the little one 'Santi' for short–what an adorable nickname!
Santiago is a name of Spanish origin which means 'Saint James.' It's also the name of a city in Chile and the patron saint of Spain. Dani has Spanish family on her mum's side as her maternal grandfather is from Majorca. Dani's parents Danny and Joanne even chose a Spanish theme for their wedding in 2016.
Dani Dyer baby name rumours
Before Dani announced Santiago's name, her family couldn't resist teasing fans with some joke names. Proud new grandma and Jose Mourinho superfan Joanne previously posted:
WELCOME TO THE WORLD MY DARLING JOSE PEPITO KANYE MAS-DYER KIMMENCE.
Meanwhile, new dad Sammy joked that the baby was called: 'Sammy Danny pep Jose Kanye Ariana Kimmence—' referencing both Joanne's love of Jose Mourinho and Dani's love of Ariana Grande. On the whole, we reckon Santiago was the right choice of name but we wonder if any of these middle names also made it in…