Aloe vera is a miracle plant that every home needs. Don't be scared of its prickly leaves because this plant is the secret to a healthy, hydrated skin. That's right, this succulent will not only embellish your living room, but it will also do wonders for your skin and hair.
All you need to do is cut up one of those thick and juicy aloe vera leaves, slice it in half and collect the gel from the leaf with a spoon. Here are 10 benefits of adding aloe vera in your skin care routine.
Natural scrub
Use the gel that is inside the fresh leaves to massage your face. To do so, cut the leaf apart and squeeze the gel out onto a piece of cloth. Lightly massage the cloth on your face and body using a circular motion. This will leave it feeling fresh and clean.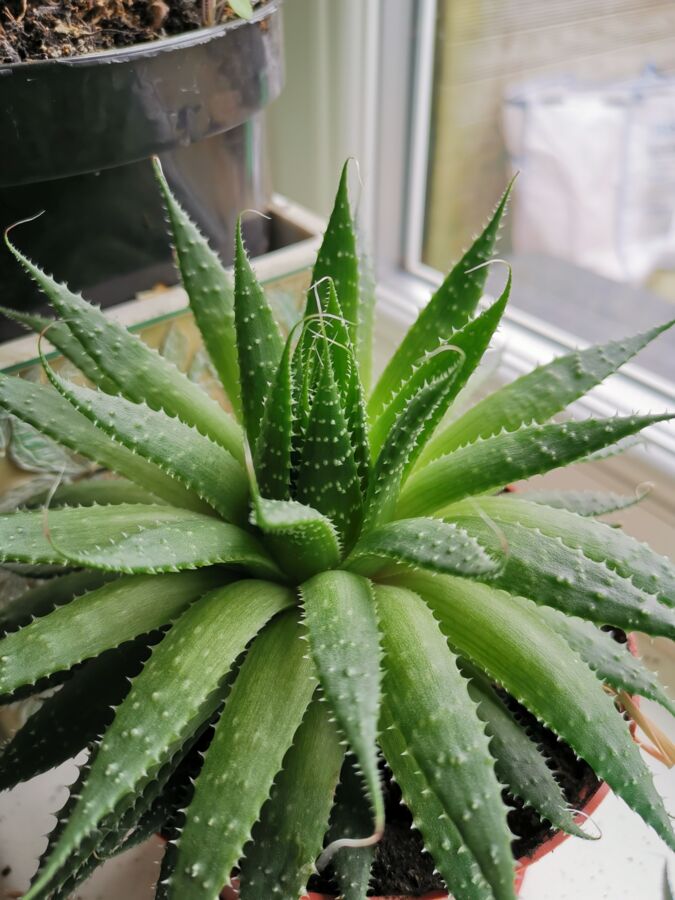 Soothe irritations
To soothe redness, irritations, or small burns use the aloe vera gel. This will help reduce, heal, and soothe any inflammation. To do so, remove the gel from the aloe vera leaf and rub it on your skin or the affected area.
Natural moisturiser
Aloe vera is a great moisturiser for your skin. It effectively helps relief dry skin without added chemicals. You can rub this directly on your skin or mix it with other natural ingredients or creams.
Reduce the appearance of stretch marks
Aloe vera has a high source of essential nutrients. Mix some aloe vera gel with cocoa butter to help reduce the appearance of stretch marks. Rub the cream on the affected area daily. Using aloe vera can help repair damaged collagen fibers.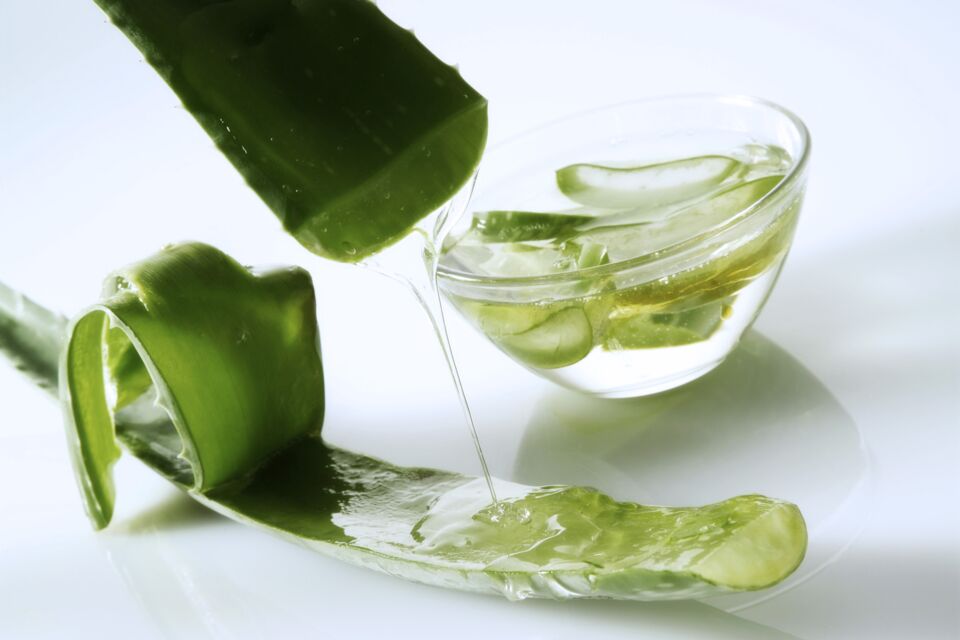 Natural anti-aging
Aloe vera can help add extra elasticity to your skin. Apply a small amount of the aloe vera gel on the preferred area and rub it in for three minutes. For better results, you can mix one teaspoon of a vitamin E capsule with the gel and apply it where the wrinkles are forming. It helps tighten skin and will make it look smooth and toned.
Promote hair growth
It's an excellent moisturiser and conditioner. It can help reduce an itchy scalp and dirty oily hair. It reduces the sebum which is responsible for oil and dirt buildup. As a result, it will allow your hair to be healthier and grow faster.
Soften hair
Try mixing aloe vera gel with coconut oil. It is the perfect leave-in conditioner for your hair that will create shiny and soft hair. Not only will it nourish and moisturise your hair but it will leave your hair looking extremely beautiful and healthy.
Natural makeup remover
Mixing a little bit of aloe vera gel and coconut oil on a cotton ball is a natural way to help remove excess makeup on your eyes. It's extremely gentle and delicate around your eyes. Try freezing aloe vera gel in a cotton ball and use it to help remove tired puffy eyes.
Relieve burns
Aloe vera is the go to product when it comes to relieving burns. It contains active ingredients to help reduce the pain and inflammation whilst repairing skin.
Strengthen nails
Mix the aloe vera gel with a few drops of olive oil. Then use a cotton ball to damp the mixture on your nails. It will help strengthen and moisturise your nails.