Do you absolutely need to incorporate a mask into your skincare routine? Probably not. But, face masks are one of the simplest, most indulgent ways to incorporate a little self-care into your routine. Not only do these products force us to take a little time to relax, but they can also help target our biggest skin concerns, including acne.
If you found your acne getting worse during 2020 and 2021, then you wouldn't be alone. Thanks to lockdown induced lifestyle changes and immense amounts of stress, many of us have started to suffer from nasty acne breakouts. To minimise the appearance of these angry red pimples, we, of course, turn to our favourite skincare products - masks. But not all masks are the same. That's why we have compiled a list of 2021's best acne targeting skincare masks so that you can put your best face forward.
What should we look for in acne treatment masks?
Face masks can cater to a vast amount of skin concerns; brightening, moisturising, oil reducing, plumping, whatever you need, there's a mask for it. But, when shopping for acne-treating face masks, there are a few ingredients you should look out for:
Niacinamide
Niacinamide is the perfect ingredient to reduce breakouts. This skincare acid has antibacterial properties, helps to regulate sebum production and even acts as a very gentle exfoliant, making it ideal for treating blackheads and whiteheads.
Chemical exfoliants
All acne is caused by the same basic process, sebum and dead skin cells clogging pores, resulting in bacterial growth and inflammation. So, it makes sense that an excellent acne-targeting face mask would contain a chemical exfoliant. Chemical exfoliants such as salicylic acid or lactic acid will help increase skin turnover and unclog pores, resulting in smooth and luminous skin.
Clay
When we are plagued with acne, we often have to clean our pillowcases and refrain from touching our faces with our potentially grubby hands. However, slathering your face in mud, specifically clay, can actually help your breakouts.
Bentonite and kaolin clay work to reduce acne by absorbing the excess oils in the skin, fighting acne-causing bacteria and its small particles make for an excellent mild exfoliant.
Humectants
With all the drying and exfoliating ingredients in acne face masks, it's essential to rebuild skin hydration with a humectant. This is because excessively drying the skin can cause damage to the moisture barrier, prompting the body to produce even more sebum. Humectants in face masks such as glycerin, hyaluronic acid or colloidal oatmeal can help draw moisture back into the skin and reduce the chances of future breakouts.
7 Best acne-targeting face masks
1. Murad Clarifying Face Mask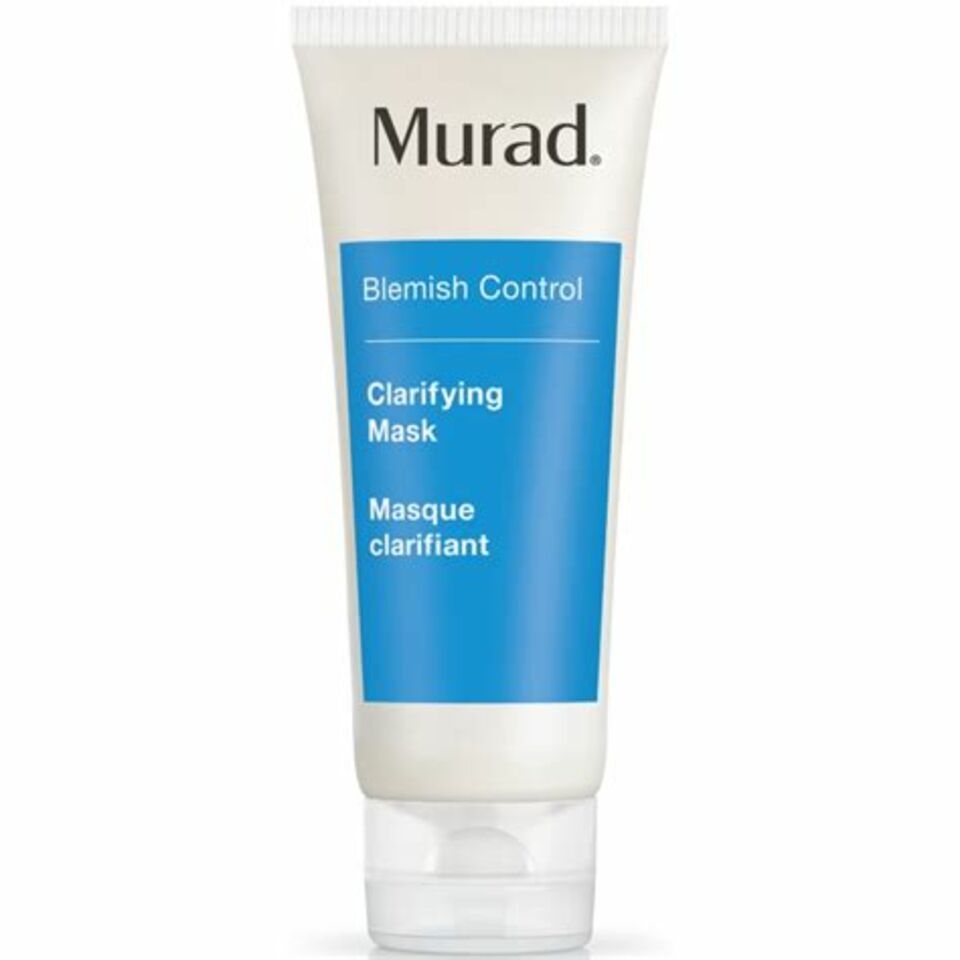 Murad's Clarifying Face Mask is the perfect weekly acne treatment. This mask helps prevent and reduce breakouts with both kaolin and bentonite clay and even includes liquorice extract to soothe irritated skin.
2. Dermalogica Sebum Clearing Masque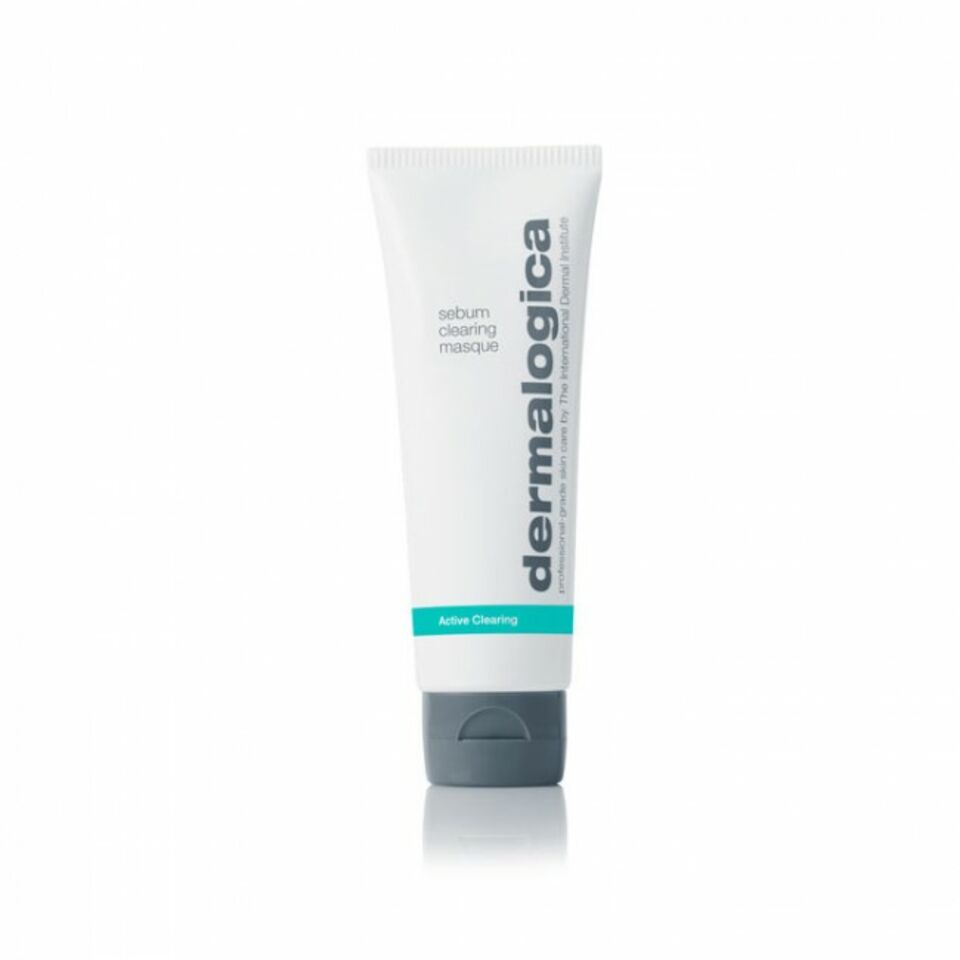 Dermalogoca's Sebum Clearing Masque helps those with oily, acne-prone skin to show sebum who's boss. This masque is packed full of oil-reducing ingredients such as kaolin and bentonite clay, as well as niacinamide and salicylic acid. As an added bonus, this mask even includes liquorice root, Oat, Bisabolol and safflower oil which provide hydration and reduce irritation.
3. La Roche-Posay Effaclar Clay Mask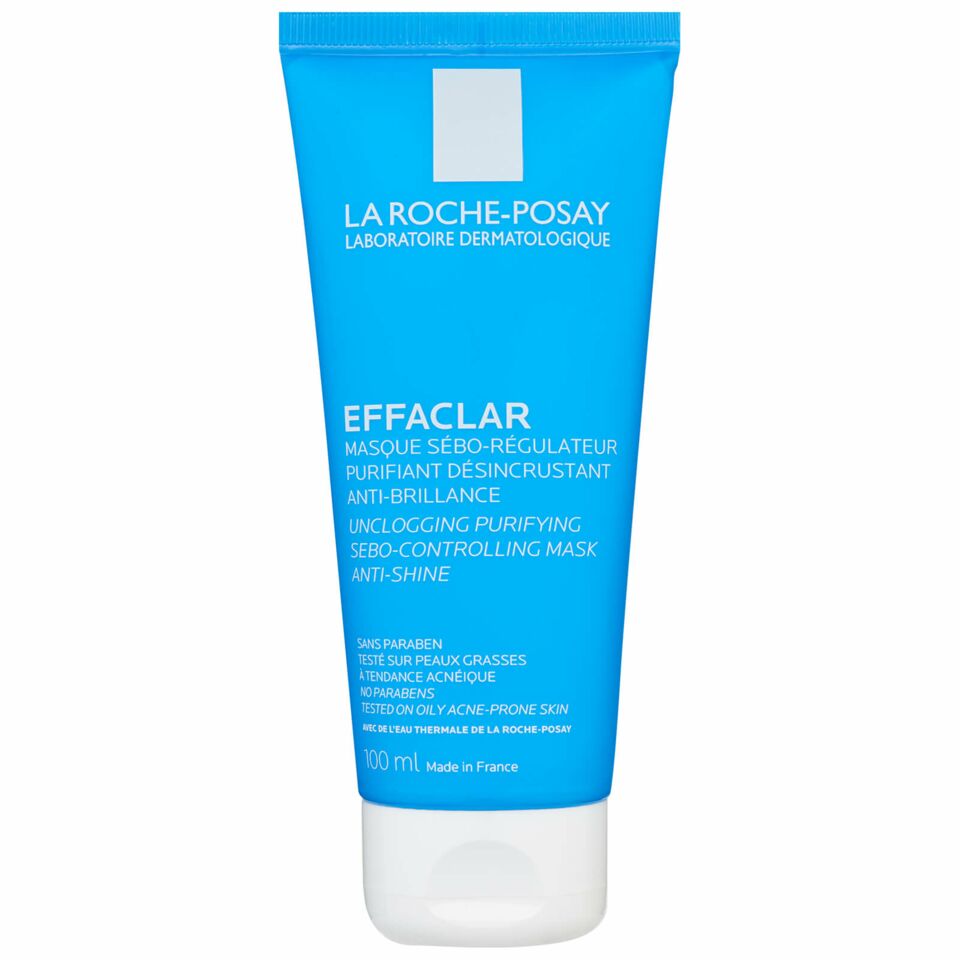 La Roche-Posay is famous for its acne-treating Effaclar line, and for a good reason: it works. The Effaclar clay mask contains kaolin clay and Argilla to absorb excess sebum and mattify the skin. This mask also uses 5% Panthenol B5 to help calm any irritation post-absorption. Even better, La Roche-Posay's Effaclar Clay Mask claims to deliver visible results in just five minutes. But, you can leave it on longer if you want that extra pamper time.
4. Dr.Jart+ Dermask Micro Jet Clearing Solution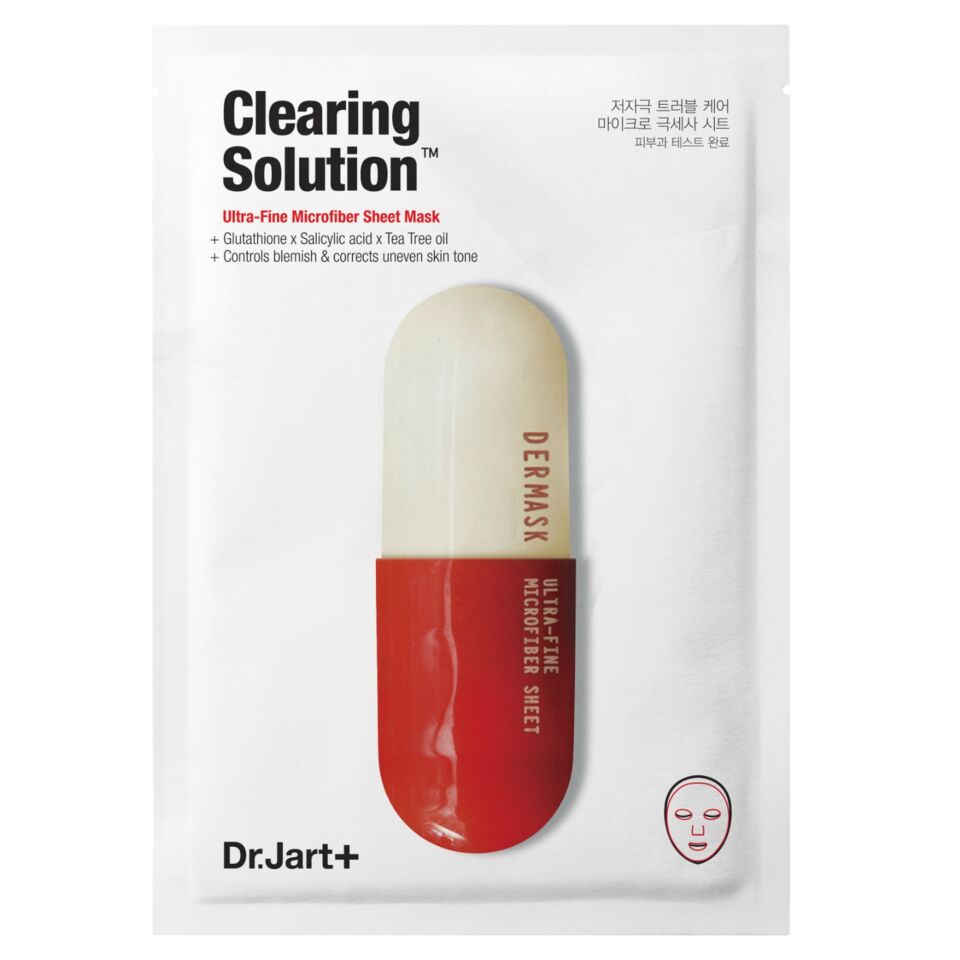 Dr.Jart+'s Dermask Micro Jet Clearing Solution is the perfect sheet mask for targeting angry, irritated ane. This mask is drenched in salicylic acid and niacinamide to help exfoliate and regulate sebum production. Meanwhile, tea tree oil gets to work as a powerful antibacterial, anti-inflammatory and anti-fungal, to prevent future breakouts.
5. The Inkey List Kaolin Mask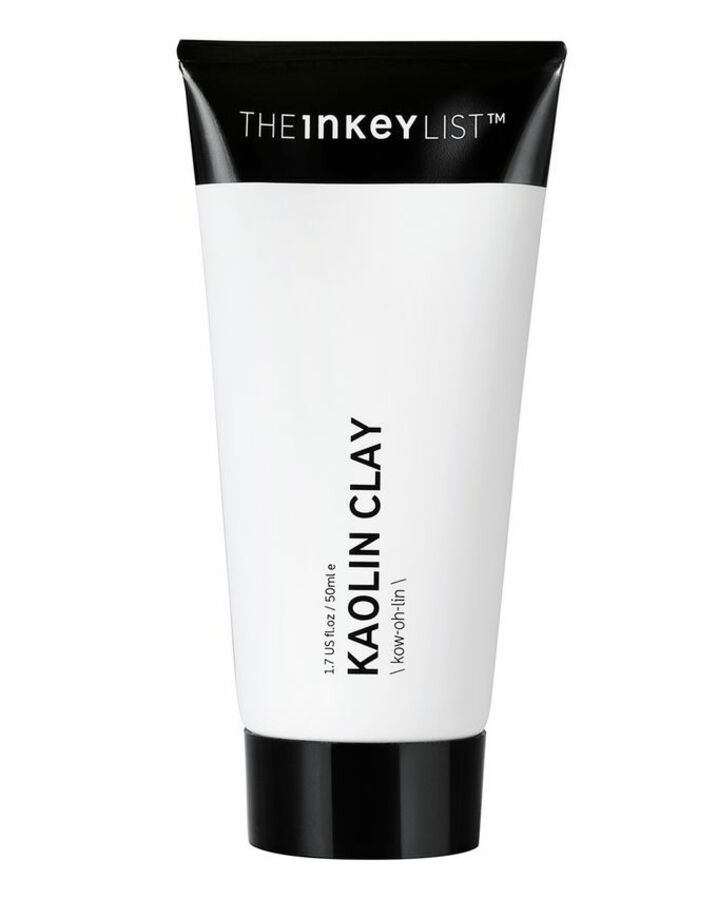 If you're looking for simple yet effective treatments, then the Inkey List is the brand for you. The Inkey List's Kaolin Mask is the perfect non-drying weekly treatment for drawing out dirt, oil and impurities from the skin and can help even out skin tone.
6. Paula's Choice Clear Purifying Clay Mask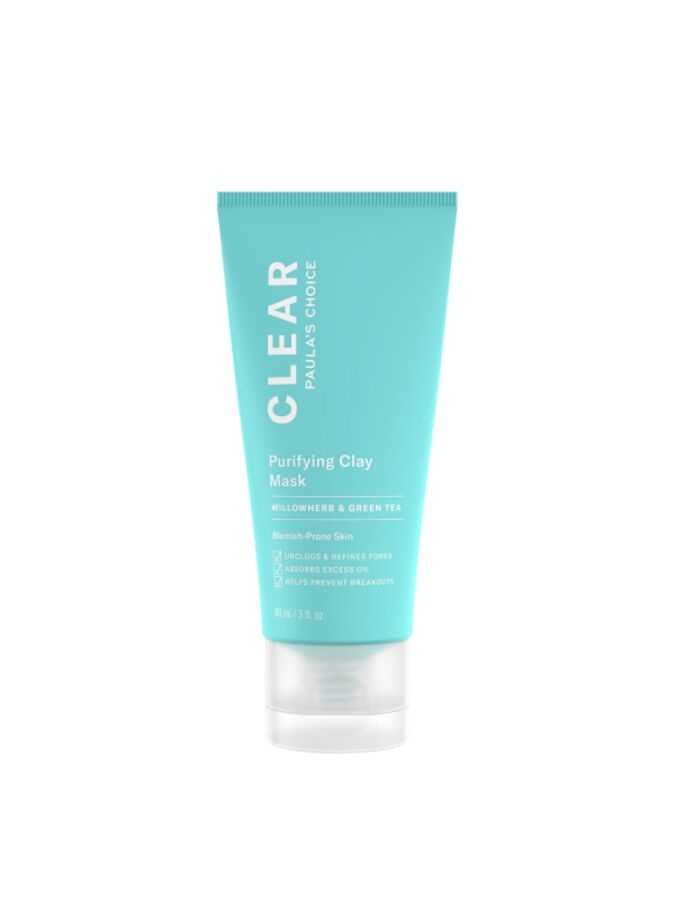 Paula's Choice's Clear Purifying Clay Mask has not come here to play. Paula's Choice has formulated this mask with oily, acne-prone skin in mind, using a blend of three clays to absorb sebum and mattify the skin. This mask also has the added benefits of willow herb and green tea extract, which work wonders to soothe irritation and redness.
7. Sunday Riley Saturn Sulfur Spot Treatment Mask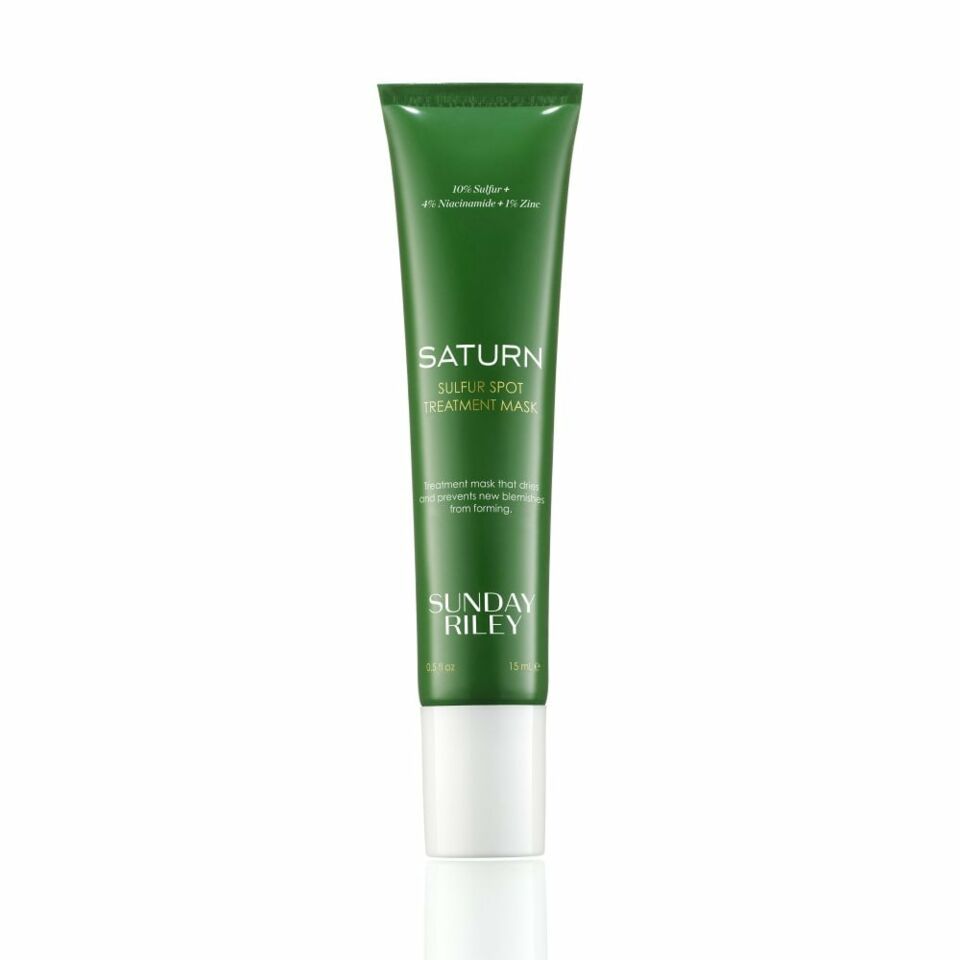 Sunday Riley's Saturn Sulfur Mask is slightly different from the rest on this list as it's a spot treatment mask, meaning it should only be applied on acne-affected areas. This mask contains a whopping 10% sulphur and 4% niacinamide, making it one of the more effective drying treatments on the list. Sunday Riley's spot treatment mask also contains bentonite clay, zinc, tea tree and manuka oil to draw out sebum and reduce acne-causing bacteria.