Itching, redness, dryness, irritation, spots... The low temperatures of the winter season put our skin to the test, especially when it is sensitive. Dr. Nina Roos, dermatologist, on the French Top Santé website explained:
In winter, the skin is attacked by the cold and the wind. It also suffers from a less balanced diet and ill-suited cosmetics. Moreover, the decrease in luminosity and the absence of sunlight do not help to regulate these phenomena.
As a result, the complexion is dull and the signs of ageing accelerate. But don't panic, there are solutions! Serums, masks, moisturising and repairing creams... Here's how to adopt a suitable skincare routine.
Keep your skin well hydrated
First of all: cleanse your home. To do this, use a humidifier, or place a container of water directly on your radiators. In terms of diet, eat lots of fruits and vegetables to take advantage of their antioxidant vitamins that help prevent skin ageing. Also, when it's cold out, remember to drink 1.5 litres of water per day. But if this seems too much, opt for green tea with its detoxifying, stimulating and vitamin-rich benefits.
As far as skincare is concerned, the ultimate trick to keep your skin well hydrated is to apply a layer of thermal mist before your moisturiser. Moreover, the richer your cream is in water, the more beautiful and radiant your skin will be.
Although we tend to forget about them, the extremities of the body also need to be protected and moisturised, so don't forget to take care of your feet and hands with the right products.
Stay away from boiling hot showers
In the shower, do not use water that is too hot. Too high a temperature will dry out your skin. A bath with essential oils is recommended to nourish and soften the skin. Also, don't linger in the shower or bath for too long before getting out and, above all, dry yourself thoroughly everywhere. Then, take the time to apply a moisturising body cream or lotion. Finally, gloves, hat, sweater, tights, jacket, scarf ... Know that in order to protect yourself in the best way, you need to wrap yourself up properly.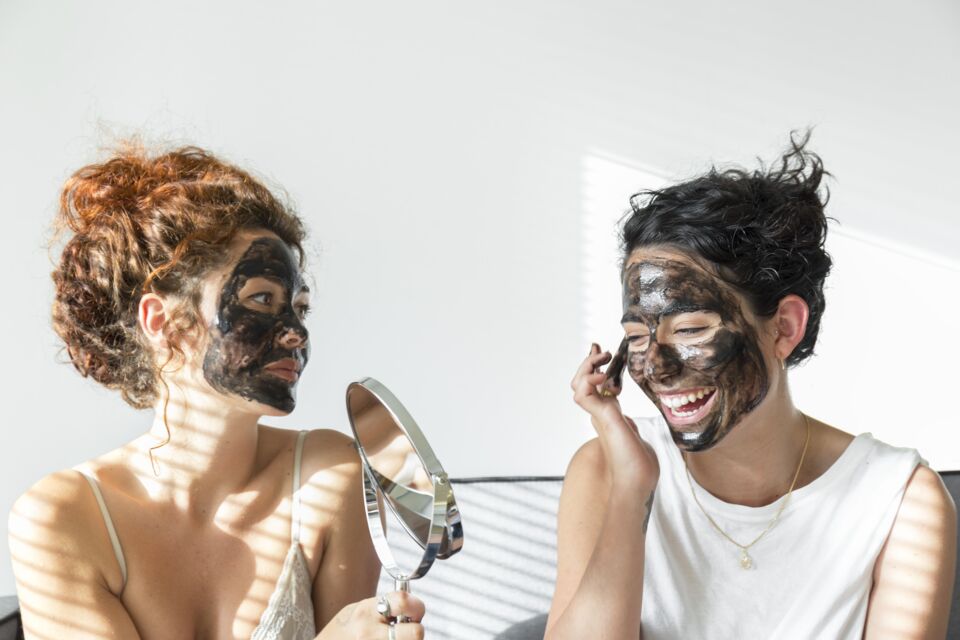 Washing your face with a gentle cleanser
Although limescale scrapes the skin, make-up removal is still a necessity. So in the evening, we recommend a gentle cleansing lotion or make-up remover oil. As for the morning, if you feel the need to cleanse your face, forget about foaming soap which scrapes the epidermis, use a gentle milky cleanser instead. This type of cleanser won't over strip your skin but will still remove the oils and dirt left behind by your makeup remover.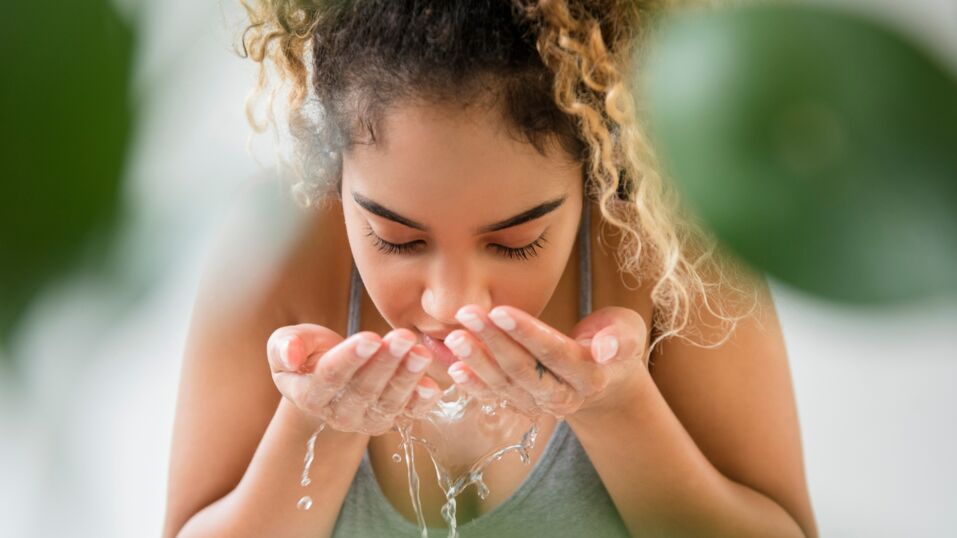 Exfoliate your skin regularly
Lower temperatures often mean chapped lips, scaly skin and dead skin cells. So to restore your baby-soft skin, once a week use a very gentle exfoliator enriched with shea butter, cocoa butter or almond or coconut oil to nourish the epidermis without damaging it. Even better you could use a chemical exfoliant like glycolic acid or lactic acid twice a week, which is much more beneficial to your skin and protects your natural moisture barrier.
Use masks, serums and oils without any hesitation
To help strengthen your skin against external elements, but also to boost and stimulate it, apply a serum before your cream. In addition, do not hesitate to use moisturising masks several times a week in case of tight skin; masks also nourish in case of redness. And, to strengthen the skin's barrier, apply a soothing oil in the evening that's formulated for the skin such as rosehip oil or argan oil. Finally, use repairing and healing creams for local application.