Over 6000 animals in a zoo are facing a death sentence after Russian troops bombed an ecopark where they live. Management of the facility say they have few options but to put the animals down.
Rescue unlikely
A member of the Ukrainian parliament and founder of the attraction site, Oleksandr Feldman says the decision to put the animals down is looking like the most feasible one following the damage to the property.
In a video address announcing the heartbreaking news, Feldman said there's little chance of evacuating or transporting large animals.
There is no more Ecopark. After yesterday's shelling, I can say that the park has been almost completely destroyed. Animal cages have been destroyed, all the infrastructure has been destroyed, but tigers and lions have miraculously survived. Their cages have been badly damaged, and they can go outside at any moment.
According to the zoo's website, the ecopark in Kharkviv is the oldest in Ukraine with some 6,800 animals. The facility boasts of some 103 rare species that are under protection.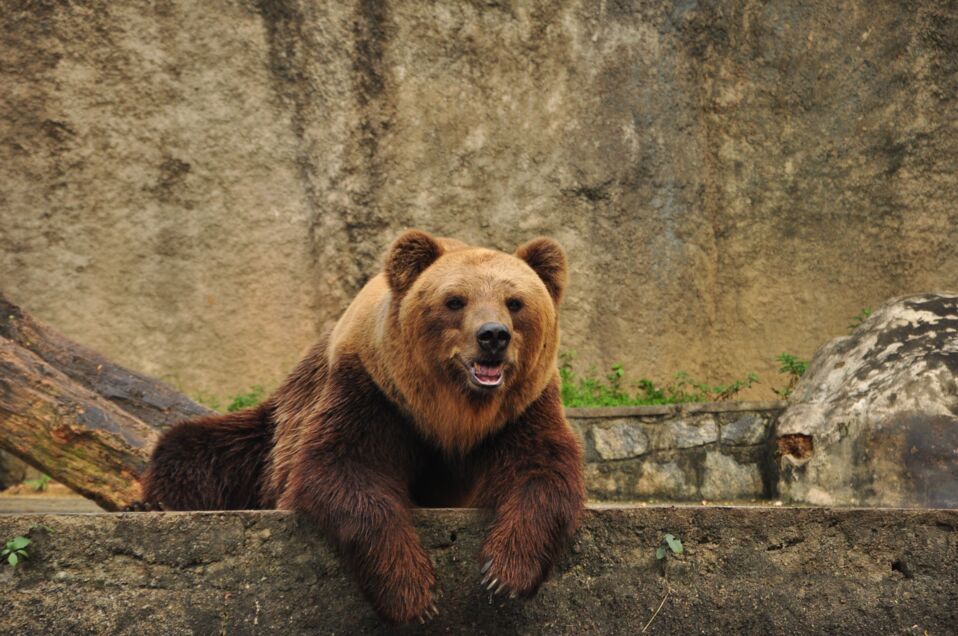 Read more:
⋙ War in Ukraine: These images show how thousands of pets are suffering
⋙ War in Ukraine: Here's how you can help in the ongoing crisis
⋙ War in Ukraine: This photo of an armed girl is not what you think
Difficult decision
Feldman explained that the enclosure housing the bears at the facility is in a terrible condition, leaving management with the unpleasant options to either kill them or put them to sleep. Transporting them is the third option, but that was looking logistically impossible under the circumstance, he added.
The building where the bears live is in terrible condition. Today we will have to make a decision. We have until the evening to decide either to kill each one, put them to sleep, or to move them.
There is however a glimmer of hope to save some younger and smaller animals, but not so much for older ones who cannot be rescued or re-homed.